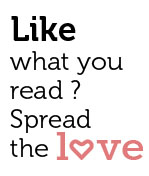 Share
Marbela Beach Resort Presents "Boiler Sunset" – an incredible musical event featuring DJ Guy J at sunset on Morjim Beach, starting at 4 PM, on Friday, Dec. 4. Watch the sky's hues change while being transported to another space. Don't miss this one!
In tune with its tradition of pioneering ventures, Marbela Beach Resort is igniting a new property – Boiler Sunset – catapulting the best of live music sessions to a new-level. This out-of-the-box concept is the brainchild of Jaydeep Rajebhosale and his team at Marbela Beach, which is now recognised as a premier international platform of Goa's party scene.
The soft virgin sands of Morjim beach will play host to DJ Guy J and his phenomenal talent at the Boiler Sunset party on Friday, December 04. As the sun dips below the horizon, the driving beats, warm synthesizing and journey-like arrangements of Guy J's sets will transport music lovers and party animals to another space.
At this entirely new Boiler Sunset concept at Marbela Beach Resort, the DJ and raving revelers will both soak in the colourful palette changing before them as they face the sunset together and celebrate the dusk. This Friday marks the debut of the Boiler Sunset stage at Marbela Beach, and with the resort known to pull in the best international acts, this concept is sure to take off in Goa.
Guy J is the perfect DJ to kick-start Boiler Sunsets. The young Israeli producer-DJ-live act is among the cream of those moving towards the melody-rich and emotionally charged roots of house music. His killer singles made listeners sit up and take notice, until he hit the scene hard with his much-anticipated full-length artist album Esperanza on producer-DJ John Digweed's Bedrock label in 2008.
Only recently, Guy J released singles like Lamur on Bedrock, Pleasurety EP on Sudbeat and Shaman for Turbo records, as well as a whole list of thrilling remixes for the likes of Global Underground and others. The House music world is eagerly awaiting his second artist album as Guy J travels the world, setting the scene ablaze at festivals like Global Gathering and Tomorrowland, and on tours to South America, Australia, and the US.
He is now in India's party capital, marking the debut of Boiler Sunsets with a four-hour party at Marbela Beach, eager to show Goa what he can do. With limited entry, invitees must RSVP to ensure their names get on the confirmed guest list.