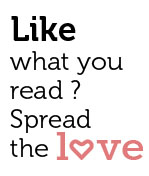 Share
There were nervous whispers as spectators awaited the start of India's debut Combat Cage Fight Night, but these soon turned to cheering, whistles and hoots. Tito's Courtyard in Baga was a milling crowd of around 1,500 excited guests as the first name in entertainment sport in the country got underway on January 18, 2015.
Following an electric ambience at the weigh-ins at Café Mambo in Baga on Saturday, January 17, 2015, the fighters gave the crowd a nail-biting experience as they played deadly games in a locked teel cage. From across India, 12 fighters went head to head in single combat, with six bouts that mentally and physically challenged each of them to their limits.
Combat cage fighting is a safe, regulated, competitive sport that involves a combination of martial arts techniques within the restrictions of a confined space.
The main sponsor of India's first Combat Cage Fight Night was Magners Irish Cider in association with Vh1. Other supporters included Café Mambo, Go Pro, XXX Tequila and Goa Tourism. The event was powered by Tito's and VIVA GOA magazine, with What's Up Goa being the online media partner and Spangle as the digital marketing partner. Manipal Hospital came on board as the medical partner for the event.
Goa's Nelson Paes was the hero of the night, with a knock-out punch that secured him the title of the main event. The Muay Thai-style fighter from Thivim, north Goa, took out Delhi's Vivek Sharma whose fighting style of Wushu did not gain him many points.
Earlier, four three-round bouts were held in different weight categories. Amit Kumar from Orissa knocked out Srikant Sekhar from Delhi in the welterweight category. Between the bantamweights, Rohit Punder from Uttar Pradesh was the better fighter, taking down Haryana's Sachin Panwar. Alfaan Hashmi from Nasik in Maharashtra overthrew his middleweight opponent Michael Pereira from Mumbai. Among the lightweights, Maharashtra's Tajodin Saiyed won the bout he fought against Punjab's Suraj Bahadur.
For more information, Email: combatcagefight@gmail.com
Visit our Facebook page: www.facebook.com/combatcagefight
'Note: The corner is a regular space where businesses, entrepreneurs and all others with noteworthy projects can 'strut their stuff"