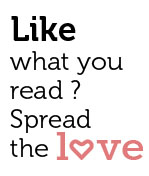 Share
Goa Welcomes The Season Of KulKuls And Kormolam
It's time you took that big box of decorations down from the loft. The sight of the 5 feet tall Christmas tree gives you a thrill, click as your husband carries it to the corner of the living room. Out come the stars and tinsel! The season of joy, medical peace and hope is knocking cheerily at the door. Dr. Charlane Pereira e Rebello chats with a few Goans to peep into the elaborate Christmas preparations that start a good week or two in advance.
Ho, drug ho, ho! Christmas is just round the bend! Santa Claus with his bagful of sweets strolls into the neighbourhood, with an entourage of kids singing Christmas carols. You drop a few notes in their rattling tin as they go about singing 'Jingle bells, jingle bells….' from door to door. After all you have been there, done that, in your childhood too.
Precy Coutinho from Navelim says, "Our dresses are ready. Shopping is already taken care of. The decorations have been put up by my kids. I am yet to go to church for confession, others have already finished with that! Sweets such as bebinca, neoris and cake will be bought from the bakery.  I usually prepare kulkuls every year."
Twenty year old Stacy Fernandes from Panjim is delighted with an important part of the celebrations. "I had given my dress to be stitched a month back. I usually get my clothes stitched from the local tailor. We just buy the cloth material and give it to the tailor, and then choose a dress pattern. I just got my dress two days back, it looks lovely!" she beams excitedly.
A badly stitched Christmas dress can spell doom in the minds of girls. And God forbid that someone else turns up at Church with the same dress design!
Many households have a crib made in their balconies or outside the house. A thatched hut set amidst green fields is symbolic of the manger that the Christ child was born in. Muriel Barros from Velim opines, "I start with the crib preparations a week in advance. The nachini that I scatter on the moist sand has to sprout. It's a simple crib, with African statues. My mom had brought set of Mother Mary, Joseph and baby Jesus figures from the United States."
She adds, "It's been 3 or 4 years that I have been setting up this crib. It is placed next to the Christmas tree in the living room." In recent years one can also see giant cribs or Nativity tableaus erected near the village church or the roadside. Local boys take great pleasure in crafting these elaborate scenarios, that may include King Herod's castle or the Bom Jesus Basilica of Old Goa and even a cashew feni distillery! In their enthusiasm to create a White Christmas in balmy Goa, the lads give a coat of white paint to the trees and add generous amounts of fluffy cotton as foliage. Voila, it's snowing in Goa!
For many Goan folk, Christmas is still essentially a spiritual occasion. Elvira Pereira of Moira feels that "a good confession is more important than other preparations. It is the cleansing of the soul that makes hearts ready to receive Jesus."
"I am yet to put up the Christmas decorations. I didn't have much time as I am working.  Sweets are prepared and ready to be served. The Goan delicacies have been prepared by my loving mom," adds Elvira.
Though most would like to prepare Christmas sweets every year, those who are busy at work don't have the time to prepare the seasonal neoris, kormolam, bebinca, dodol, etc. With time constraints due to hectic schedules, they purchase sweets from bakeries. Prices are also hiked during these seasons for necessary commodities such as eggs, sugar, maida, etc.
Brother Dileep Viegas of the Dominican Order at Orlim says, "We don't prepare sweets. Some of our benefactors who stay close to our house give us sweets and food items."
Those interested in going for Christmas dances scout the newspapers to check out the various dances that are organized in halls. Sometimes, people opt to go to far-off halls for a Christmas Dance, simply because good bands are hired to play there. The dances go on the whole night.
One can spot boys clad in suits returning in the wee hours of the morning with their girlfriends or partners. Anna, a student from Margao, says, "I buy a new outfit for Christmas every year. This year I have bought a strappy red dress to be worn along with a shawl for the midnight service at Loyola High School in Margao. Then I will be going for the Christmas dance with my boyfriend Erlic."
In western countries, Christmas preparations start a month or more in advance. Small children excitedly tug their mother's skirts in shopping malls and lick the chocolates given by the Santa. The snow-capped trees in colder countries evoke the imagery of western Christmas carols.
In Goa, many are seen buying the ubiquitous red Santa cap with a white border. Youngsters don the cap on Christmas Day and whiz by on their bikes. Jason from Panjim says, "I have this Santa cap that I had bought about five years back. I wear it for every Christmas, when I go roaming with my buddies. It lends a festive spirit to the big day."
Everybody loves the Christmas season! Merry Christmas to all!