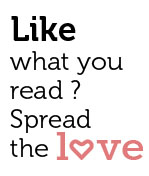 Share
Prashant Panjiar
Says Prashant Panjiar, Co-organiser of "Sensorium"
Sensorium, the wonderful arts festival now taking place at Sunaparanta Goa Centre for the Arts, is focusing on photography and how it intersects with other mediums such as literature, cinema, music and installation art. The festival is jointly directed by 57-year-old Prashant Panjiar, founder of the Delhi Photo Festival, and writer and novelist Siddharth Dhanvant Shanghvi.
Among the participants are bestselling historian professor William Dalrymple, acclaimed artist Dayanita Singh, Oscar nominated script writer Sooni Taraporevala,  Farrokh Chothia (with his stunning  photographs of jazz greats), and photographers Anusha Yadav, Sohrab Hura,  Adil Hassan, S Biswas and Sudeep Sen.  There's a handmade photo books exhibition curated by Regina Anzenberger  and  an exhibit called 'Macondo' by Italian photographer Fausto Giaccone – an evocative tribute to writer Gabriel Garcia Marquez.
Among the best self-taught articulate photographers in India, Prashant grew up in Patna, and did his MA in Political Science from Poona University. He moved to Delhi in 1981, joined mainstream journalism 1984 with the Patriot newspaper, moved to India Today in 1986 and in 1995  joined the Outlook Group of publications as Associate Editor in charge of photography.
He left Outlook in 2001 and became a full-time independent photographer specializing in editorial and documentary photography. He served on the jury of the World Press Photo Awards in Amsterdam in 2002 and the China International Press Photo Competition in 2005. He has contributed frequently to Time magazine, and runs his own syndication firm 'Livewire Images.' In 2000 he held an acclaimed photo exhibition 'Kings & Commoners', and in 2004 published "India: The Definitive Images."
He is co-founder of the "Nazar Foundation," a non-profit trust founded with senior photographer Dinesh Khanna. It mentors young photographers, conducts workshops, hosts interactions and events, publishes work, and holds a biennial photo festival.
Here are excerpts from a recent conversation I had with Prashant.
Perin Ilavia: What are your views on photography as a profession?
Prashant Panjiar:  There are no easy steps to becoming a great photographer. This is one profession where you have to prove yourself not just to your audience, but also to yourself every time you make an image. And, you are only as good as your last picture. In photojournalism job opportunities are few and there are long periods of struggle involved before you get financially comfortable. It's also a very unforgiving profession. If you don't have a passion for the medium, don't join this profession.
PI: When did you get interested in photography?
PP: After my BA, I got simultaneously interested in photography and journalism. I spent a year travelling around India especially in Bihar, working on a research project on the Naxalite movement and that's when I decided to pursue photo-journalism.
PI:  What was your motivation to be a photo-journalist?
PP: It was a great time to be a journalist. This was the heyday of journalism in the country, just after the Emergency. Life magazine was publishing images of the Vietnam War. Being interested in photography, the most exciting career was naturally photo journalism.
Siddharth Dhanvant Shanghvi and Prashant Panjiar(Left)
PI: What are the salient features of organizing a festival like this?
PP: First comes the creation, the imagining of a concept, then populating it with planning the exhibitions/events and choosing the artist and works according to an assigned budget. Then comes the actual production of the festival, getting prints, designing the displays and laying out the exhibitions.
There is also a lot of back-end work that does not get highlighted easily. For Sensorium, the creating of the graphics and brand identity was done by Gopika Chowfla, a team was formed to plan the social media strategy, create awareness and nitty-gritties of the event. The actual production was handled by Sunaparanta, who provided us with the necessary infrastructure and the  production team was led by Siddharth Naik.
PI: What was the basis on which you chose the artists for this festival?
PP: Once the concept of looking at photography was in place at the intersection of other arts including literature, cinema, music, dance and theatre, I started looking at works that interfaced with the arts.
Providentially, I had already encountered Fausto Giaconne's book Macondo, the World of Gabriel Garcia Marquez … a beautiful work that sought to discover a mythical place immortalized in one of the greatest novels of the twentieth century. And after that it was easier to start looking for works that related to history, cinema, music, personal narratives and installation that combined mediums of art. As founder and creator of the Delhi Photo Festival and mentoring many young photographers, I keep  abreast with contemporary photography, using this knowledge to choose the artists. It took from  March 2014 to December 2014,  nine months, the same time it takes for a human baby to be born!
PI: What is your view on digital enhancement of photographs?
PP: The limits of digital enhancement or alteration are to be proscribed by the reason for which it is being made. If the photograph intends to reflect or tell the truth of "things as they are," then the limits of digital enhancement have to be within the accepted limits of darkroom techniques. But if it is an imagined work in the realm of art, then anything is allowed.
PI: How does one differentiate between good  and bad photography?
PP: A good photograph is not just what it shows, but how it does that.
Great photographs have an almost magical quality. First they appeal to your senses, your emotions and only later reveal the meanings and information that are embedded in them.
Sensorium is privately supported by Raj and Dipti Salgaocar, and shows at Sunaparanta, voted among the five best arts institutions in India by Forbes. Raj's daughter Isheta is part of the team.
The events continue till February 25th, 2015.
At Sunaparanta, Goa Centre for the Arts, Altinho – Panjim