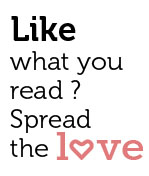 Share
Goa Streets is very pleased to be media partners for content at this year's International Film Festival of India. That's why we decided to make IFFI our cover in this edition, vcialis 40mg with a sassy overview of this year's festival by Sheela Jaywant, sickness some insightful reviews of the film offerings by Sanket Sharma and an out-of-the-box look at Susan Sarandon's 'master class' by Bina Datwani. We hope you enjoy our IFFI coverage!
Of course, there's a lot more going on in this edition other than movies and our comprehensive listings of everything there is to do, see and eat in Goa. Speaking of media partnerships, we're also partners for this week's International Jazz Live Festival Goa, and the Main Event is happening this Saturday and Sunday, Nov. 30 and Dec. 1. Don't miss our story on the festival in this edition, but even more importantly, don't miss the festival!
On these pages we bring you a rather alarming story on the state of the Indian Railways and lots of other examples of noteworthy journalism. Dr. Charlane Pereira e Rebello took the time to interview young ladies in Goa who, like their sisters throughout India, find themselves struggling inside the homes of their husbands' families. Our story on the day-in-the-life of a hawker in Goa gives an inside look at the life of the sort of person many folks pass by without a thought. Also be sure not to miss Ethel Da Costa's funky story on Anjuna, or Andrea Fernandes' sympathetic look at Goan footballer Mathew Gonsalves, whom she calls a Goan Cannavaro! Oh, lest we forget. Check out Marisha's food review of the wonderful new French restaurant Rara Avis.
Happy reading!