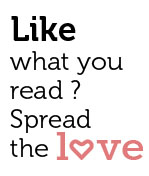 Share
The Divas on black sand beach in Bali
Adventure and passion for the ladies
I'm a lover of books, a passionate travel buff and a nomad at heart. When I was a child I remember dreaming of having fanciful adventures in distant lands. The books I read transported me to places I'd never been to, but one day wanted to discover. I began travelling for real when I was in college. I was studying history and archaeology then, and had realised that my love for travel was not a fleeting infatuation, but a lifelong passion. However, a busy and stressful career in finance, banking and private equity meant I was landlocked and grounded for nearly thirteen years. While I did get to see the world — from Cambodia and Italy to France and Maldives — I knew that I wanted to do more with my love for travel than going on personal vacations and work trips. This year, I finally gathered enough courage and momentum to break out of the rigors of a corporate career, let my itchy, restless feet take over and returned to my one great love, travel.
With Ketut Liyer the medicine man from Eat. Pray, Love
On March 8 this year, which happens to be International Women's Day, I launched my dream venture, Diva Odysseys, a bespoke, luxury tour operator offering thematic group vacations exclusively for solo women travellers. We specifically cater to urban Indian women who want to travel, but don't have the right company to do so, and don't particularly want to travel alone. Diva Odysseys offers them a safe and fun platform to take off on exciting, life-changing journeys to some of the most beautiful locations around the world with small groups of discerning and like-minded female travellers. I run Diva Odysseys out of Goa. Since it is an e-commerce portal, where I stay doesn't play much of a role in its workings and I have the luxury of setting up base anywhere. I have chosen Goa for obvious reasons: it's paradise and I love living here. Although I am Punjabi by birth, I am completely Goan at heart!
I've often been asked what sets Diva Odysseys apart from the gazillion other travel tour operators out there. I believe that we stand out with our unique emphasis on experiential getaways rather than staid destination-based holiday packages. While our vacations are set in some of the most intriguing locations across the world, they are all about engaging with a place beyond the usual touristy trappings and associations and through a host of locally relevant activities featuring a mix of luxury, stimulation, adventure and cultural flavour. Most operators offer 'drive-by' tours to popular tourist spots but this does not allow you to unravel the true essence of the place. Instead, our vacations let travellers experience the destination through a range of rare and quintessentially local experiences, be they gastronomic, wellness-based cultural or adventurous. All of this is offered in a well-paced, luxurious and carefully curated environment with an experienced local guide in tow and more importantly, in the company of spirited travel companions.
Traditionally made 'Socca' (ground chickpea) in the Saturday Organic Market in Nice
Our current assortment of hand-picked, thematic tours includes a luxury spa holiday in Ubud, Bali, cooking lessons in France, a food and wine holiday in the vineyards of Australia, a trip through the game parks of Tanzania, an epicurean getaway winding through the picturesque islands along the Amalfi Coast in Italy and a trek through a prehistoric island in Bali to spot the elusive komodo dragon, among several others. At the heart of all our Signature Odysseys is the idea of promoting female bonding and a shared sense of camaraderie among women with a similar wavelength. Through Diva Odysseys, I would like to bring together women who love to travel and who are connoisseurs of life, but who don't end up travelling for the sheer lack of company as most tour operators in India focus on couples and families. Our tours allow solo travellers to mingle with each other, soak up the sights and sounds of an international destination, enjoy some space and 'me' time and experience a memorable Odyssey.
In fact, the inspiration to start Diva Odysseys was sparked off by my own globe-trotting adventures. I realised that like-minded company is an essential ingredient for a good holiday, but is equally hard to find. Each journey I had was diverse and exceptional whether it was swimming with the manta rays in Maldives, meditating with the Bodhisattvas in Cambodia or digging into the exotic hot-pot in Hong Kong. But what made it really special was sharing the experience with like-minded buddies. This inspired me to create Diva Odysseys — a platform where women can meet, travel and see the world. I'm proud to say that our customer base is wide and varied. Our bevy of divas includes women who are married and single, young professionals or homemakers, educators, businesswomen as well as retired ageless women or empty-nesters who want to celebrate life.
Outside Monet's house in Giverny
Neena Jhanjee is the founder of Diva Odysseys. A travel aficionado and self-confessed nomad with a background in history and archaeology, she gave up a successful career on finance and private equity to start her dream travel venture.