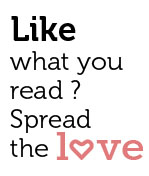 Share
The Corner
Goa Marriott Resort & Spa is all set to celebrate the power of a woman! In honour of International Women's Day, physician all the lovely ladies can avail of an irresistible offer at Waterfront Terrace & Bar on 7th March2015.Come indulge in an extravagant dinner buffet on 7th March, comprising the choicest international and local delicacies, and groove to live music as you catch up on all the latest gossip with your girl pals! Reserve a table for two or more ladies (upto a maximum of ten ladies) for our mouthwatering dinner buffet, and avail a flat 50% discount on the food. It's the perfect celebration of womanhood, only atthe Goa Marriott Resort & Spa! For reservations, please call 0832-2463333.
ABOUT Goa Marriott Resort& Spa
With a stunning sea-view and glorious sunsets, the Goa Marriott Resort& Spa is the ideal destination for a stay in the land of sun & sand. Located at the edge of the Miramar Beach, it is perfect for a truly relaxing vacation. This charming luxury resort is one of the finest five star hotels in Goa for business and for leisure. Besides an exciting mix of fine dining, leisure activities and comprehensive business facilities, the Goa Marriott Resort & Spa also provides easy access to bustling Panaji, the capital city of Goa, rich in its history and cultural heritage.
Note: The Corner is  a regular space where businesses, entrepreneurs and all others with noteworthy projects can 'Strut their stuff'