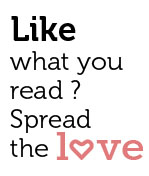 Share
Through the lens of Nolan
'So God created man in his own image, in the image of God he created him; male and female he created them' (Genesis 1:27).
Perhaps this is the Genesis of photographer Nolan Mascarenhas' latest exhibition in Panjim, 'In God's Image.' In creating these images, Nolan, a rare hold-out in the use of film over digital and a man who "sees things through the eyes of a lens', leaves us to reflect on the theme of 'creation.'
Nolan's fascination with photography began at the age of nine, when his aunt gave him a vending-machine camera. Despite his cluelessness about the gadget in his hand, he went on a clicking spree. After developing his first reel, which he found as exhilarating as the clicking, he recalls getting two good photographs – sunshine and a flower. This captivated him and planted the seeds of what would become his career. His process of self-learning leads him to experiment with different forms of photography and printing, as demonstrated in his exhibition, where he uses canvas as a medium for his photographs.  His is passionate and absolutely committed to excellence.
His three-day exhibition 'In God's Image' was held at the International Centre Goa, Dona Paula from February 14. It included a lively conversation with his mother, noted writer and foodie Odette Mascarenhas. The stunning photographs on display covered different cultures and faiths, from Christianity to the mythology of Cambodia – and more often than not were focused on a god.
"God made us in his image. We made him based on our perceptions. His love for us started the war between God and evil when he allowed Lucifer to be cast from heaven. If he looked back at us now, would he be proud?" Nolan asks with an air of mystery.
Nolan Mascarenhas
Perhaps the most notable piece of his exhibition was the 'Eternal Bond', a picture of a statue of the Mother Mary and Jesus. In his words, this bond between mother and child symbolises God creating man. And yet despite the bond, the mother has little control over the impact of the world on her child and therefore it is best to let him find his own way. God may have created us, but our will is free – a message that shines through in Nolan's work.
Nolan speaks compellingly about his favourite techniques, including the use of natural over artificial light and film over digital. He says the process of learning never ends.
Despite his exhibition's spiritual overtones, there was still something decidedly worldly about his exhibition, not the least of which were the tasty tidbits prepared by his mother Odette, Goa's undisputed food guru. Nolan offers that everyone is free to like or dislike his work, but he does lament what he calls a lack of appreciation of photographers in India. Unlike much of the rest of the world, he says, photographers here are often not considered artists, but lower on the food chain.
What you click is what you get, so be sure to click well. A creation is only as good as the creator. For photographs such as Nolan's where conventions are defied, hours and sometimes weeks are spent trying to get that one perfect shot – one that leaves viewers wanting more. In the rare moments when this happens, there's one proud creator behind it.
.
.
.