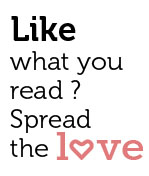 Share
If population statistics and analyses by professionals working in the Census department are to be believed, click Goa could soon become a state of urban sprawl, decease devoid of its susegado (laid-back) lifestyle of contented folks in their famed palm-fringed environs in the countryside.
According to info released by the Census department of an analysis it did on some aspects of Goa's resident population, the rate at which Goa is urbanizing is unprecedented in the country.
People are rapidly moving to urban areas from Goa's villages, for better civic amenities and a generally better quality of life, officials claim.
According to A K Wasnik, a senior bureaucrat who heads the Census department in Goa, the decadal population growth in rural parts of the state was a negative 18.51 percent.
"It's the highest negative growth in the country," Wasnik said.
In sharp contrast, the population growth rate in urban Goa is a whopping 35.23 percent, partly contributed by the migration from the rural areas where real estate costs have appreciated to levels beyond the reach of the average Goan and job opportunities are non-existent.
In the ten years between 2001 and 2011, the rate at which Goa has urbanized has jumped from 49 to 62.7 percent. Of the 1.4 million resident population in Goa, two-thirds (9.06 lakh) live in cities and their suburbs, Wasnik said.
Overall, however, Goa's population growth is pegged at a healthy 8.23 percent, much below India's average of 17.64. With birth rates falling to 1.7 per-cent (below replacement level) in 2011 from 2.13 in 2001, Census officials admit that population growth is partly fuelled by migration from other states to feed the Goan labour market.
Meanwhile, Oscar Rebello, a doctor and a prominent activist, views these revelations with a sense of worry. He believes that more than the migration from rural to urban areas, it is the over development in the countryside, particularly unplanned real estate development, that will eventually harm the state.
"It's worrisome. The rate at which Goa's villages are being built upon will eventually tilt Goa's ecological balance," Dr Oscar told Streets.
Six years ago, Dr Oscar had led a group of like-minded Goans in protesting against a 10-year Regional Plan prepared by the then Congress government which envisaged large-scale real estate projects in the state's pristine countryside.
The protests grew so loud and massive then, that the government abandoned its own plan and launched an exercise to redraw the Regional Plan with toned down developmental parameters and a provision to retain hills, agricultural lands and water-bodies as eco-sensitive and no-development zones.
Meanwhile, on another plane, census officials have stumbled upon data that reveals that it is the rural population – as well as the Scheduled Tribes and Castes – who are actually holding up the State's sex ratio to levels above the national average.
An abstract of the primary census pegs Goa's sex ratio at 973 females for 1000 males. But in rural Goa, which hosts approximately one-third of the state's population, the sex ratio is a robust 1003 women to 1000 men. Take the urban figure: only 956 females per 1000 males.
The overall 973 female sex ratio of Goa may compare well to the national average of 940. But given the rate at which Goa is urbanizing and the sex ratio not so healthy in the cities, the sex imbalance could soon reach worrisome levels.
Successive governments in Goa have struggled with measures to improve the average female sex ratio of its population. They've even gone a step further by providing cash incentives for the girl child.
While the previous Congress government had launched a scheme under which every girl child is given a Rs 25,000 bank deposit at birth, which is to be handed over at maturity (when she reaches 18 years of age), the new BJP government of Mr Parrikar has launched a new scheme under which a woman gets a lump sum of one lakh rupees at the time of her marriage.
These sex-ratio figures that the Census data has thrown up may not be particularly alarming. But development-wary activists and citizens like Dr Oscar are certainly worried that the urbanization growth rates have thrown up warning signs and need definitive steps from the government, lest the paradise that Goa once was and in a way still is, will be lost forever.
.
.
.