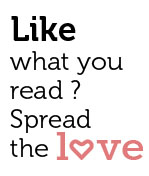 Share
Johnny Deep
Surfacing from the depths
At 18, Johnny Deep was already spinning his first record. Other radio announcers twice his age were eagerly taping his groovy beats. Within one year after discovering his first turntable at his cousin's house in London at age 15, Johnny had already begun to dig deep in his music.
Hailing from an Anglo-Indian origin,Deep has a mix of Punjabi and English blood. He grew up in the UK and at age 11, he moved with his family to Australia, where he spent the next 20 years of his life. This is also where he started his professional journey as a DJ. He played for a radio station on a community channel for the first time in his life.
This was a humble and yet an important milestone in Johnny's life. It gave him the confidence to move onto other venues like clubs, parties and festivals not just across Australia but venues across the globe as well.
Deep first came to India in 2008 to play at the Taj Hotel in Bombay. The contract was for only 3 months but little did he know that India would charm him into spending the next five years here.
"It felt right being here," he says. Deep was warmly accepted by the people and perhaps his Indian roots, although he had had never lived here, had already begun to take hold of him.
In the following year, 2009, he made the move to Goa. It was initially hard for him to fit in.But having grown up in a village, it wasn't long before Deep discovered the simple joys of Goa, with its rich village and country life.
From a professional perspective it was the best place to interact with international artists and audiences. Recently, he played alongside some of the best artists at 'Wave', the 7th edition of the Kingfisher music festival.
It was here he first heard DJ Ma Faiza, India's ace artist in the world of electronic music and the mother of Electronica in India.
Humble and down to earth, you won't find Deeptalking too big about himself. In truth, he knows a lot and says a little.  Happy to be the entertainment for the night and give people a good time for their money, you won't find Deep throwing his weight around.
His style of music is a lot of tech, techno, minimal, soulful, deep, groovy and funky. Deep in particular has been playing a lot of soulful house, one of his true loves.
He's also been getting into lounge sets and Deep feels that this is a very versatile genre for musicians to interact from different disciplines. On some nights he jams up with the tabla, congo and flute players and he feels that there is some very exciting music born from this synthesis.
Deep's love of varying genres helps him amalgamate himself with other artists. He is a traveller crossing boundaries in music, integrating, synthesizing and learning. It's obviously Deep's pure love for music that allows him to blend in so well in the industry.
In a testament to his staying power, Deep has been playing for the last 21 years and still going strong.  And he's having a great deal of fun along the way. At one gig in Bombay he played under the alias Peter Boogie, belting out some old school hip-hop tracks. Infact there were other hip-hop DJ's who'd come just to check this scene out and they referred to Deep's adaptation as "challenging and impressive sets."
When asked some of the favourite venues that he's performed in, he says 'Sunburn' in Goa, Blue Frog and Aurus in Bombay. He particularly loves the intimate ambience of Auris.
Deep's also played in Club Asian and Space Lab Yellow in Tokyo.Space Lab Yellow is one ofJapan's leading clubs, hosting some of the greatest DJ's across the world.
It's special parties and gigs that Deep enjoys as well. He loves the ambience of a small gathering where people can let themselves loose and really get into the music. He says one of the best parties he performed at was at Christmas for a friend.
Chillin and groovin
I asked Johnny what making music is like for him, and he responds with a wide smile, saying the "Holy Grail' of writing a great track has proved elusive. Even after two decades, his music exudes the same joy and effervescence. There's something wonderful, even sacred, about that.
Johnny Deep enjoys all the good fortune that comes his way!