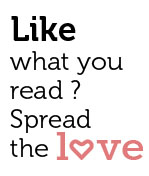 Share
In retrospect
In Conversation with Goa Streets
Lourdes Lobo was born on December 08, 1908, the same year that Orville Wright made his first one-hour flight, Mahatma Gandhi was arrested in South Africa for not carrying his 'pass' and Henry Ford launched the first Model T automobile. She's now 105, as far as I can prove the oldest person in Goa. I had the privilege of spending several hours with her in recent weeks – and what I found was a strong, feisty and independent woman who wanted to speak for herself, won't eat fish if she thinks it's too expensive, and took an abiding interest in me and my camera.
Lourdes, a fluent Portuguese speaker, was 52 when Goa was liberated from Portugal's 451-year rule in 1961 (Yes, that's right. She was already a middle aged woman more than a half century ago). But when she looks back, she doesn't see it as a "liberation" at all.
"During the Portuguese time we did not have any problems. We did not have to shut our windows and doors. It's like we are imprisoned now," she says.
Life for Lourdes has not been particularly easy, but if she's anything, she's a fighter. At the ripe young age of 102 – three years ago – she developed gangrene. The doctors wanted to amputate her leg from the waist down but she refused. Instead Lourdes stuck to her guts and healed herself with home remedies.
"The Lord has sent me with my legs. I will die with my legs," she said, reflecting a certain iron determination that may well help explain her extraordinary longevity.
The doctor called her the "miracle woman", and yes, there is something miraculous about her life in the north Goan village of Carmorlim, where her two daughters take care of her at the family's ancestral home. Baptism and marriage certificates corroborate Lourdes' birth date and show that yes, she will turn 106 in December.
She did lose her toes to the gangrene, and nowadays she moves around with the help of a wheelchair. None of this has faded her spirits, though, and Joanita, the eldest daughter, tells me that her mother is a very "religious" person. Lourdes recited the prayer "Act of Contrition" with vigor and clarity when I was with her.
To be sure, lucidity does elude her at times. On this day, she believes she is living in Salvador Do Mundo, near Porvorim, where she was born – not her husband's 150-year-old ancestral home in Carmorlim. The house is a beautiful country home with tall windows, high ceilings and a large garden. It belonged to her husband whom she married in 1944.  She had her first child when she was 37, highly unusual at a time many girls started having babies in their teens.
As I slowly learned more about Lourdes, I realized that the family was in some ways ahead of their time. Joanita explains that her father was a very well read man who made sure his three daughters and one son spoke immaculate English.
Lourdes for now sits quietly while daughters Joanita and Gemma tell me all about their mother. But when the subject of her late husband comes up, with myriad speculation about what she might have seen in him, she's quick to chime in. "I married him for his brains" and not the looks, she explains, adding, "I was destined to get married to him."
She is a very religious person
A person of Lourdes' age could easily have a child approaching 90, but Joanita is just 68 years old now. She points out that if she hadn't been born so late she would have been too old herself to take care of her mother. It also helps that Joanita is a trained nurse.
The Lobos lived in Bombay for a while but moved back to Goa in 1961, the year of liberation. Lourdes along with her husband, Jose Mariano Lobo, brought the family to Carmorlim, in Bardez. Even then, Lourdes suffered from rheumatism and arthritis. Gemma recalls that her pain-ridden mother wasn't able to hold things or perform simple household chores. It fell to Joanita and Gemma to look after the housework during this time.
On the advice of friends, Lourdes took 'sea baths' for two years in a futile attempt to rid herself of the pain. When she stopped the baths, she started getting better on her own. Gemma says, "Just staying in the village made her improve. Her hands and legs started moving." She adds that even till the age of 98 "my mother would make sure that I would eat well before I went to work. If I hadn't she would quickly fry me an egg!"
It was destiny
When Lourdes spoke of the carefree years of her youth, I saw her eyes gaze up at the ceiling – and then she quietly bowed her head and looked at her hands. As we spoke, she stared at me intently and inspected my camera. She appeared to take a keen interest in everything that was being said. Her daughters confided that sometimes they have to tell her white lies about the price of fish, as she won't touch it if she deems it too costly. Call it generational frugality.
When all is said and done, she is a woman of remarkable courage and optimism. And her history is Goa's history – more than a century filled with tragedy, triumph and everything in between.