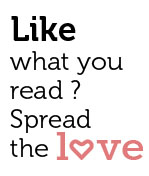 Share
What better way would one want to relax on a Saturday night? The HQ introduces Goan Nights at 'Z' Rooftop lounge Bar and Grill, Every Saturday.
When seated at the rooftop, the fresh sea breeze, hospital the beautiful view of the port, live music to entertain, a chilled beer / cocktail and the delicious aroma of Goan food on every table is all that one could wish for to experience a truly 'susegad' feeling. From menus on slates, to the staff all dressed in Goan attire the atmosphere is something you would not like to miss.
The HQ has a history of serving the tastiest food in town be it Oriental, Continental or Indian, so one can be rest assured that the delectable cuisine of Goa is what The HQ excels in.  To name some, mouth watering Goan delicacies like Prawn curry, Pomfret Rechado, Chicken Xacuti & Pork Vindaloo are what the 'Goenkars' look out for and we make sure everything served is vibrant and fresh.  And yes if you are one of those that take a liking to a particular kind of prep, then all you got to do is walk up to our live kitchen, our Chefs will be ever smiling and Eveready to do it your way!
To reserve a table please call: 7709003237.
'Note: The corner is a regular space where businesses, entrepreneurs and all others with noteworthy projects can 'strut their stuff"