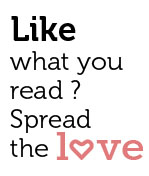 Share
Master Of His Fate, drug Captain Of His Soul
A student, a compère, a musician and a sportsman… Dr. Charlane Pereira e Rebello has an interesting tête-à-tête with 21-year-old Swinburne Fernandes from Benaulim.
"The happiest of people do not necessarily have the best of everything. They simply make the most of everything that comes along their way. To be happy, one has to put his heart, mind, intellect and soul even to the smallest act." This is the creed by which Master-Of-Ceremonies Swinburne Fernandes lives his life. And it's already quite a full life, bubbling with studies, sports, music and more.
Swinburne actually studied two years of higher education in Science before switching over to the Arts. He is currently pursuing an Arts degree at Rosary College, Navelim. He began hosting events at a very young age, for parish and school activities. This suave lad now compères music shows, Christmas events, pool parties, wedding and birthday parties, and even São João festivities all over Goa. It was actually a tad difficult to get hold of this young master of ceremonies bang in the midst of the year-end festive season.
"I was into compèring way back in my teenage years. I am now professionally in this business for the last two years," Swinburne tells me. "I have already compèred four weddings. I charge 2500 rupees for small parties and 5000 for weddings."
"I remember my first job as an MC," he recalls, "I was very excited, and anxious too. I had my cue notes all neatly jotted down, but was able to actually speak only twenty percent of what I had written!"
There are many little joys to be had as a host of events. "When people approach me with their special songs to be played and when the hosts request me to declare the buffet open, I feel content," he says with a smile.
The talented Swinburne can also play a good number of musical instruments – keyboards, trumpet, saxophone, drums, guitar, French horns and then some more. He says, "I learnt them all at the Seminary, which I eventually left due to poor health then." He has completed his Grade 5 exam with the Trinity School of London.
Quite adept at academics, Swinburne manages to clear all his papers with distinction grades. He balances his studies and event hosting, with hearty encouragement from his parents and superiors. He got good support from his boarding school – the Don Bosco Institute and credits them for teaching him a lot.
Swinburne has been active in his school and college days, often taking up leadership roles. He was the Class Captain at Loyola High School, Head Boy at Don Bosco's (Panjim), General Secretary at the Don Bosco Higher Secondary School and currently holds the post of Cultural Secretary at Rosary College, Navelim.
A true all-rounder, Swinburne is a good sportsman to boot. He has played handball for the Under-14 team at Loyola's, represented Goa in the U-14 Subroto Murkherjee Football tournament and then gone on to represent his Higher Secondary School in cricket, volleyball, football, tennikoit and athletics. He represented Rosary College in Taekwondo in 2014 when the college won the championship.
"I don't have a fixed routine," he says, when I ask about his busy life. "Every other day, I have to tune myself to new situations and challenges, as I am never short of activities. But I do believe in the philosophy 'early to bed, early to rise'."
He waxes philosophically – "Life is all about choices. I create my life with my thoughts and the choices I make. Each choice leads me to a consequence. I want people to remember me as a person who made others smile, laugh and enjoy their life king-size."
The intelligence and simplicity of great men like the late President A.P.J. Abdul Kalam, the humility of Sachin Tendulkar and the wittiness of the Indian Defense Minister, our own Manohar Parrikar, all inspire him.
His father who has worked as an electrical engineer in Bahrain's Ministry, and his mother who works in the government service in Goa are extremely proud of their son.
"I want to live to the fullest. I will worry about my future later although I would like to be a lecturer," says Swinburne, contemplating his future. The road ahead is bound to be a bright one for this hardworking and talented young man, who interestingly shares his name with a 19th century English poet, playwright, novelist, and critic, Algernon Charles Swinburne.