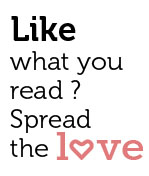 Share
NEWSWRAP
Hotels to start animal farms
Hotels in Goa will now bank on pigs, remedy cows and poultry to dispose their food-waste instead of relying on government to do the job.
The Travel and Tourism Association of Goa (TTAG) is now thinking of setting up of these animal farms across Goa,pharm which hotels could collectively maintain.
"There is a lot of food waste that is generated in hotels. Starting piggeries, dairies and poultry units could help in disposing most of it. It will only keep the garbage off the roads," said TTAG President Francis Braganza.
The farms, he said would also work as a source of meat for hotels and therefore serve cross purposes.
The state's roads, beaches as well as water bodies are increasingly getting polluted by biodegradable as well as non biodegradable waste. And with the state government unable to zero in on a site for a garbage waste disposal site, the mess is already hurting Goa's tourism interests.
According to Goa Tourism Secretary Matthew Samuel, Goa would take tourist inflows for granted at its own peril. The numbers, he said, are already telling the story.
"Poor garbage management will take a toll on tourism. This is already indicative from the fact that Goa is getting lower tourist arrivals," Samuels said.
Hunt still on for Vasco child rapist
The police manhunt for the rapist of a minor school girl in Vasco is still on.
More than a week after the incident, announcement of a Rs 50,000 reward and two crime sketches, the accused continues to elude the police. Even a crack police team set up by the Home Ministry to investigate the crime has come up with nothing.
In the course of their investigation, police instead detained the headmistress of the school more than once for alleged negligence and a delay in alerting the police about the crime.
Sharlet Furtado, the 45-year-old headmistress, was released on bail earlier in the week and has now accused the school management of making her a scapegoat.  She told a trial court that during meetings with management she had stressed the need for stringent security measures at the school, which were not heeded.
The incident has sparked a debate about the safety of students in Goa's schools. An alarmed state education ministry has now said that guidelines would be issued to schools on maintaining strict vigil, especially when it comes to strangers on school premises.