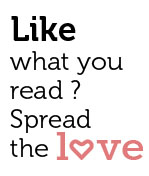 Share
Some lesser known facts about the Remover of Obstacles
It is said that if one chants 'Om Gam Ganapataye Namaha' a hundred and eight times during Ganesh Chaturthi, treatment s/he is blessed with intelligence, knowledge and wealth. Come September 9 and India's west coast will be drowned in Sanskrit paeans honouring the region's beloved Lord Ganesha. It's that time of the year again when Goa, Maharashtra and the rest of the Konkan Coast get ready to celebrate the (re)birth of the elephant-headed god.
There's a lot you may already know about Ganesh Chaturthi, or Chovoth as the festival is called in Konkani. It falls every year between August 19 and September 20. It marks the beginning of the end of the monsoon – a time "when the earth covers herself in green, and brings forth her son, the one who will remove all obstacles as the seasons begin their march toward harvest time", as mythologist Devdutt Pattanaik says.
But as we approach this time of renewal, let's look at some Ganesh Chaturthi peculiarities that you may not already know.
Take, for instance, the feminine angle attached to Ganesha's birth and rebirth. Of course he is most popularly known as the remover of obstacles and the harbinger of good omen and prosperity. But he is also said to have been created from Shakti (the Goddess Parvati) when she anointed herself with turmeric and oil. When the mixture soaked and dried her skin, she scraped it off and created her son. As such, Ganesha is also known as Vinayaka (Vina: without; Nayaka: the help of a man). The legend goes on to say how Shiva, unaware of his new son, chops his head off in a moment of fury when the eight-year-old refuses his ascetic father's entry to the house. Parvati, upon seeing her beheaded son, wails and demands his resurrection. The head of Airavata, the bull-elephant vahana (animal vehicle) of rain-god Indra, subsequently replaces Vinayaka's severed head. Thus goes the story of the 'twice-born' Ganesha. And this rebirth (and not necessarily his birth) is what constitutes the celebrations of Ganesh Chaturthi.
Bhalchandra Kalangutkar giving the finishing touches to a sarvajanik Ganesha idol. The 65-year-old has been making idols for over 20 years now.
Ganesha's loyalty to his parents, particularly his mother, is another important aspect of the legends surrounding him. In view of that, the day before Ganesh Chaturthi is always marked by paying homage to Shiva and Parvati. What's special about this tradition in Goa are the offerings made to the Goddess – a special dish of five different seasonal greens. Village women make bunches of these greens (which include pumpkin leaves, drumstick leaves, red and green amaranth) and sell them in the market. These are cooked without salt and offered to Parvati to satiate her pregnancy cravings.
In Goa, the oldest sculptures of Lord Ganesha, located at Divar Island in North Goa, can be found from the period of the Gupta Dynasty dating to the 4th century. This clearly shows that Goans have been worshipping Ganesha for more than 1,600 years. And this worship is deeply rooted in ecological principles. Take, for example, the unique Goan tradition of matoli (meaning 'canopy of flowers') where a makeshift bamboo roof adorned with fresh seasonal flowers, fruits, vegetables and berries is hung over the idol, symbolising Ganesha's status as provider.
During Chovoth, a large number of annual makeshift bazaars (called ashtamichi feri) pop up throughout the state selling elaborate matoli decorations. The most popular such market is at Pimpalkatta in Margao, South Goa. In a bid to promote eco-friendly celebrations of the festival, the state government through its Art & Culture Department organises matoli competitions where canopies with the maximum number of natural components are rewarded. (Given the fact that many urban households today celebrate Ganesh Chaturthi with plastic decorations, it might be fair to ask which is more eco-friendly – the natural flowers or reusable artificial ones?)
Veena & Nilesh Desai selling festive items in Panjim. This family-run business has been around for 50 years.
This eco-friendly drive is increasingly being seen in the way the idols of Ganesha are made. Over the past decade or so, Goan environmentalists have been pushing for 'Eco-Chaturthis' where local artisans use biodegradable products like clay, natural fibre, recycled paper and vegetable dyes to create idols instead of Plaster of Paris (PoP) and toxic paints. Conservationist Rajendra P Kerkar, who runs the green NGO Vivekanand Environment Awareness, says, "There has been some degree of change. We encourage artisans to use natural flowers and paints. The PoP idols are coming mostly out of Goa (interestingly, from as far away as China!) and are being sold as clay idols." In addition, the Goa Handicraft Rural and Small Scale Industries Development Corporation (GHRSSIDC) will distribute a subsidy of Rs 58 lakh to 528 clay Ganesh idol artisans this year. GHRSSIDC Chairman Lavoo Mamledar says the move is to encourage the replacement of PoP idols with clay ones.
Skilled artisans typically begin working on idols at least two months before Chovoth. Forty-six-year-old Ragunath Madhukar Joshi, who has been creating such idols for over 20 years, says it takes about a day to make one statue for the 'ghar pooja' or family worship. For the bigger sarvajanik (community) idols, the process takes about a week to complete.
Worshippers install these idols in their homes with matolis and other traditional decorations like dekhaves (seen more in community worship). The festival usually lasts for a period that ranges from a minimum of one-and-a-half days to a maximum of 21 days. Ganesha's consorts, Riddhi and Siddhi, are also worshipped during this time. Mornings and evenings are usually reserved for aarti, the most important ritual of the worship, where songs are sung in praise of Ganesha.
Like all festivals, Ganesh Chaturthi is as much about worship as it is about family, friends, fun and frolic. A large number of people living outside Goa make it a point to visit home for this traditional celebration. Sanjay Kalangutkar, an art director with an advertising agency in Mumbai and whose family has been traditionally involved in making Ganesha idols, says, "It's like a happy thing. The family gets united for five days once a year and we go to our grandfather's ancestral home. We eat all kinds of festive foods in traditional banana leaves, burst crackers in the evenings. It's a beautiful celebration."
Artist Ragunath Madhukar Joshi's Ganesha idol for domestic worship.
Speaking of celebrations, what's a good Indian festival without some traditional sweetmeats, right? Lord Ganesha is known for his love of modaks, which makes its appearance around the time of Chovoth. Loved by one and all, it is believed that the modak's distinct upward-pointing triangular shape represents spiritual reality in ancient Tantrik art. Quite profound symbolism for the humble modak! It is said that during the aarti when 21 modaks are offered (with one purposely filled with a bitter filling), the person who gets the bitter modak as prasad is blessed with a lucky year. Other traditional goodies include nevryo, ladoo, puranpoli and peda.
Community celebration of Ganesh Chaturthi was popularised during India's freedom struggle by Lokmanya Tilak. In 1893, he transformed the domestic festival into a well-organised public event and popularised it as a national festival to bridge the gap between Brahmins and non-Brahmins and to build a new kind of national unity. This tradition is carried on even today, with community celebrations called sarvajanik utsavs. These celebrations include all members of the community with idol competitions, lotteries, contests for traditional dances (called fugdi) and hymns (called abang). Through the course of the festival, people visit the specially-constructed pandals and pay homage to Ganesha and marvel at the creativity of the artisans.
The end of Ganesh Chaturthi is marked by the ritual of visarjan. On the last day, idols are taken through streets in procession accompanied by dancing, singing and a lot of fanfare and immersed in rivers, lakes and the sea. This symbolises a ritual see-off for Ganesha, who is going back to Kailasha, the abode of his parents, taking with him the misfortunes of his devotees. Streets are filled with cries of 'Ganpati Bappa Moriya Pudhchya Varshi Lavkar Yaa' meaning 'Oh Ganpati, my Lord, return soon next year…'
Preparations for Chovoth are in full swing now in Goa. The state will soon swing into sweet and hopeful celebrations, a wonderful manifestation of Goa's rich and varied traditions. Here's to a happy and auspicious Ganesh Chaturthi for all!