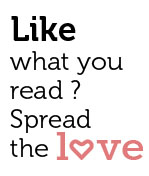 Share
Bus Abuse is a serious crime
Realizing she had left something important at home, Sarita Kudchadkar, a housewife from Caranzalem, was in a hurry to return. She got into the first bus she saw, but later regretted her decision. The bus was already packed beyond the stipulated passenger capacity. The conductor, indifferent to the fact that she was a woman, asked her to move further into the crammed bus and make room for many male labourers. After a lot of 'accidental' bumping and not-so-accidental wandering eyes, she decided to disembark and catch another less crowded bus. She described it as 'one of the most terrifying experiences ever'.
One of the biggest hassles many women have to face is the male commandeered bus commute. Anyone who's ever been on a bus in Goa knows exactly how much can go wrong. People – mostly men – rush to cram themselves into every available spot in the bus. In the ensuing madness, women get pinned against men and this becomes the most opportune moment for any sexual predator. The worst part is you don't even know who is touching you.
Sadly, this has been going on for a very long time. As more people turned towards buses as a means of commuting long distances, the more buses stood to profit. They started taking on board more passengers than permitted. Collecting passengers became competitive and women like Sarita, who don't have their own means of transport, became vulnerable to the whims of profit crazy conductors.
The Parrikar government's efforts on protection of women do not appear to be making any headway. While cases of assault on women all over Goa are increasingly reported in the media along with widespread condemnation, the government maintains a stance of indifferent apathy. Attempts to ensure women's safety by placing plainclothes policemen in buses, setting up a women's police station and forming numerous inquiry committees have been largely ineffective.
Albertina Almeida, a devoted advocate and human rights activist, is outspoken about her views on the blatant violations of women's rights. She states, "People in power are always shielding their kind, be they big businesses such as mining, where atrocities are also committed against women who protest, or persons of their affiliation, where a phone call to the police does the trick of suppressing a case of violence against women."
Albertina also criticized the Directorate of Transport for not taking any action against buses indulging in overcrowding. She said that an application made to the Office of the Directorate of Transport for streamlining transport and addressing gender concerns in the administration of transport was just languishing at their office.
The idea of having plainclothes police patrolling local buses was criticized from the start as being impractical and a half-hearted solution. For one, the number of policemen is way less than the number of buses plying Goa's streets. Between guarding our VVIPs and ensuring smooth functioning of numerous events happening around Goa such as IFFI or the Carnival, there wouldn't be enough policemen left to monitor what's happening in buses. Secondly, the plainclothes patrolling is limited to rush hours only and did not even take into account women who travel at night.
The women's police station has come under even more fire. The police station, as many including Almeida put it, has an almost non-existent staff. Complainants are often discouraged from registering offences, and out of the complaints that do make it only a dismal number are registered as criminal offences.
However, while accusations are being thrown around, the chairman of Kadamba Transport Corporation Carlos Almeida came to his organization's defense. According to him, crimes were only committed in privately owned buses as the functioning of KTC was transparent. Almeida stated, "KTC is doing a service to the people of India. Our staff is highly trained and disciplined and there are managers who check in on every bus at every route. Private buses use the hire and fire method for their staff, they have no background information about them. There is no control whatsoever."
Almeida also expressed his view that overcrowding in private buses could be resolved by having shuttle services with a pass system. He felt that once this system was in place, no one would have to travel standing in a bus.
Repeated efforts to reach the Director of the Department of Transport were not successful.
As with every scandal that is exposed, nobody knows whom to blame. And while everyone swears upon their lives to uphold the dignity of women everywhere, only a few actually act. At the end of it all, women are left to fend for themselves.
However, with the number of crimes against women being brought to light in recent months, many people are getting sensitized towards this issue. While many women choose to remain quiet due to fear of the ever gossiping public, others choose a different path, one that could guarantee better results. Rachita Chodankar, a student from Dhempe College, narrated how a man had once sat a little too close to her. After the man tried to hold her hand, she reprimanded him loud enough for the entire bus to hear.  The conductor and other irate passengers forcefully ejected the man from the bus.
Public or privately owned, it still stands to reason that the services offered by them can be enhanced and improved. Overcrowding is just one malpractice that should be abolished. The operation time of private buses should also be regulated. These buses often start their rounds late in the mornings and wind up before time, early in the night, often leaving commuters stranded or late for work. Taking an initiative shouldn't be the onus of just the government, but all concerned authorities should do their bit.
Modus Operandi of the Molester
Watch out for these signs:
Pressing up close against you while standing or seated.

Casual brushing by hands or legs, or a lingering touch

'Accidentally' colliding into you when the bus brakes.

Forcibly squeezing against you as he moves through the crowded bus

Pretending to fall asleep and rest on your body
 .
,
.