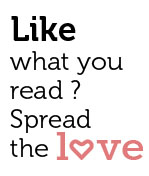 Share
Vineet Kumar illustrating Eka P?da R?jakapot?sana
State is Home to a Great Many World-Class Retreats
The Zambhala yoga festival in Ashwem last year may have been a marker of the growth in the recent popularity of yoga and holistic healing in Goa. Set against the soothing backdrop of the beach with about a dozen different tented spaces for yoga, treat spiritual talks and performances, the festival attracted thousands of visitors. Among these were yoga teachers from Los Angeles, sound healers from the Amazon, martial artists and a host of other speakers. But one could argue that Goa itself hosts a range of excellent yoga teachers, many who have settled here from elsewhere, for the peaceful landscape as well as the exciting prospects of emerging as a new-age hub for healthy living.
Saakshi Mathur is an artist who's lived in cities around India as well as London but now enjoys sharing her knowledge of yoga in Nagoa, where she feels that nature makes the perfect landscape for one to heal. She studied intensively at the Bihar School that is renowned for its authenticity, where they cover asanas, pranayam, shatkarmas (cleansing practices) and meditation. But since then Saakshi has been exploring the different schools of yoga including Ashtanga, Iyengar, Vinyasa Flow and others, combining all in her classes. She aims to awaken greater awareness in her students who are of all levels and encourages them to get fitter and more energised but also calmer at the same time. That seems possible only through yoga and Saakshi asserts that a regular practice seems handy to combat the pressures of everyday living and "to connect with your primordial intuitive self, to be aware and present in the moment using your full potential, and to connect with your environment in an equanimous way."
Dhanurasana
Natasha Mac moved back to Goa many years after she first visited and now runs a health food store and cafe in Arpora called Natti's Naturals. She comes from a family of Iyengar Yoga teachers but discovered that the Sivananda style of longer pranayams and suryanamaskars suited her more. She offers group classes at Natti's Naturals in the mornings from 7 to 8am and is available for private lessons as well. Natasha feels that like Bali, Goa has the potential to grow into a health and wellness destination as "many people are looking more within than externally now, and realise that that's where the key to happiness lies."
Based in Siolim, Vineet Kumar actually has a Master's degree in yoga from Rajasthan University, besides two previous diplomas from Rishikesh and Kurukshetra University in Haryana. His students include business owners like VarunSood of the Siolim House boutique hotel and fashion designers like Savio Jon. Vineet says he enjoys teaching in Goa because it gives him the opportunity to teach people from around the world as well. He stresses that yoga is not an exercise, but a lifestyle, that uniquely works on the entire system, balancing the mind as much as the body. For those with physical ailments, he recommends kriyas like neti where you treat sinus and asthma by taking in warm water from one nostril and letting it out of the other. Or KunjalKriya which is induced purging for those suffering with acidity.
Garbhasana
He explains that there aren't really different types of yoga but different teachers have just given different names to stress different aspects, like Ashtanga where you make greater use of props like belts, bolsters, chairs and ropes for therapy. Yoga in all forms is meant to prepare you for meditation, which is best done while sitting in one position for a long time, and requires flexibility, stability and balance in the body. Different methods are used to prepare the mind for meditation through pranayams (breathing techniques) such as AnulomaViloma, sound repetition like Brahmari, Om chanting or guided imagination devices.
Individual sessions with Vineet seem quite reasonably priced at Rs 600 per hour.
ErsonViegas experienced a personal transformation through yoga over 20 years of teaching this important holistic healing therapy. He teaches Hatha or more classical yoga to beginners and Ashtanga yoga to more advanced students. Classes are from 9 to 10am Monday to Saturday all year round in Arpora. He says it is a beautiful experience when students who had minor ailments benefit by losing weight and becoming more aware of how to live a healthier life by changing their food habits. And Goa which is like "Rome in the East" attracts visitors of all ages looking for leisure as well as stress management.
Natasha Mac
So for those of you who are inclined to pack your yoga mats and move to Rishikesh, there's no need! You can get further in your yoga practice right here in Goa.
Saakshi Mathur can be reached at 8805338919, Natasha Mac at 8550999422, Vineet Kumar at 9637366257 and ErsonViegas at 9823690283.