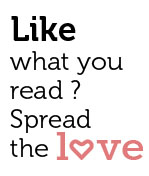 Share
Stop right now and listen up. This is not your ordinary newspaper travel story. In a highly useful article appearing this week in the New York Times, Seth Kugel, doctor freelance journalist and Frugal Travelercolumnist for the Times, try offered up some pretty damn amazing tips on how to save money the next time you plan a trip. This is his high quality advice – so read on!
1. Find the cheapest spots.Kugel says your first stop on the net before planning any trip should be Numbeo(numbeo.com/travel-prices), which ranks cities and countries around the world in terms of cost-of-living, hotel and restaurant prices and how much it costs to be a tourist in each place. Next web stop, Kugel says, should be Fareness.com, which tells you what you can expect to pay during the dates of your planned travel.  A good practice, says Kugel, is choosing a place where you know people – friends or relatives or friends of friends or relatives of relatives, or any combination therein. These people "might provide money-saving advice, a free meal or even a spare bedroom."
2. Schedule your airfare purchases. Buying well in advance, says Kugel, might "lock in a decent prices, a good move for the disorganized." But there are better ways to get the best price. To find an ideal time to buy, use Kayak's (www.kayak.com) Travel Hacker global pages, which provides good estimates on when's best for your destination and dates.  The website www.airfarewatchdog.com enables you to set up an airfare alert so that you can be informed when the cheapest fares to your destination arise. Also check out hopper.com/research or their app, which also watches prices for you and lets you know when fares are likely to drop.
3. Find the hidden deals. It's important to keep in mind, says Kugel, that not every airline in the world shares its information with major travel sites. Southwest Airlines in the U.S. is one example (you can book your flight on their site and no other).  Another example of a "hidden" airline is Air Panama. Kugel recommends checking Wikipedia for lists of commercial airlines serving each country (https://en.wikipedia.org/wiki/Template:List_of_airlines/countries).
4. Go at the right time. Kugel bemoans the fact that, on numerous occasions, he's bought a ticket for travel at the wrong time – "a national holiday, or the first week of school vacation or some other time where hotels may be overbooked, local flights pricey, restaurants closed, streets deserted." If you're looking for great dining in Paris, don't go in August.  Kugel laments ending up in "Sumatra during Ramadan or Seoul during the Korean New Year." Check the web, he says, for lists of holidays and festivals and how those might affect your holiday (Kugel did not mention, but should have, that arriving during certain festivals can also be a decidedly good thing).
5. Apply for a credit card. Kugel says it's worth obtaining a credit card that offers free airline miles just for signing up and using the card, especially when the cards are offered with no annual fee for the first year. What Kugel does, somewhat questionably (depending on the strength of your moral compass), is get the card, use the miles, and then cancel the card before the year is up, so that he doesn't have to pay any fee at all. In the U.S., he recommends creditcards.com/airline-miles.php to find out which cards offer which deals.
6. Be smart about your smart phone.Before leaving for any international destination, contact your telecom provider and ask about roaming rates for data and calls. Most companies these days have pretty decent plans that will allow you to use your smart phone abroad without breaking the bank. However, by all means avoid data usage over public networks abroad, and use Wifi instead.
7. Rent the cheapest car. Prices for car rentals "vary so widely and unpredictably across companies, locations and dates that it is insane for occasional travelers to pay extra so they can collect points or save a few minutes or get a free upgrade," Kugel writes. Instead, go online and pick the cheapest rate from a "company you've heard of." Kugel says it's also important to check what your local insurance and credit card companies offer in terms ofcar rental, so that you don't have to pay extra at the counter for stuff for which you're already covered.
8. Crack the codes. Shopping for deals online? Kugel recommends installing the Honey Browse Extension on Google Chrome (visit www.joinhoney.com), which enables you to automatically find and apply coupon codes when you shop online. Quite nifty!