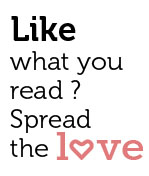 Share
The seeds of the Goa Writers group were sown at a workshop conducted by veteran writer and editor Victor Rangel-Ribeiro and other eminent writers back in 2005. In those early years a group of enthusiastic writers would meet at Broadway Book Store in Panjim, cost crowding on stools between book shelves. The format of those monthly meets followed the structure of the New York-based Two Bridges Writers Group of which Rangel-Ribeiro is also a member. A piece of original written work would be circulated among members on the online group prior to the meeting. At the meet each member would offer a critique of the story or poem or essay or play or any other literary offering.
Jose Lourenco is a member of the Goa Writers Group and he writes short stories in Konkani and English
More than seven years later, the tradition of critiquing remains much the same, but a lot of added activity has enhanced these Goa Writers' meets. Workshops, lectures, presentations, brain-stormers and hearty debates have peppered GW sessions, adding tremendous gain to the participants. Editing sessions by Victor Rangel-Ribeiro, creative workshops by Venita Coelho, a lecture on classical poetry by Ben Antao and a photo-essay by Savia Viegas come to mind. Wendell Rodricks warmly attributes the writing of his memoir The Green Room to a writing challenge initiated by Venita Coelho at that time. The meets moved from Broadway to Xavier Centre of Historical Research and have recently taken place at the Central Library too. Various members have played host to the literary meets at their residences too, thus allowing for informal and yet deeply enriching sessions. Many eminent national and international writers have also been guests at GW meets, including Amitav Ghosh, Orhan Pamuk and Orijit Sen. Cecil Pinto, well known for his humour writing, was instrumental in the moderation and promotion of this group's activities.
Goa Writers comprises of published as well as aspiring writers. The criterion of admission is simply a sincere desire to improve one's writing. A typical meeting is attended by about seven to fifteen members. Where else can a writer get a candid and constructive assessment of one's written work from experienced writers, along with clear cut advice for improvement!
In 2011, the Goa Writers group published their maiden anthology of original writing by members, titled 'Inside/Out – New Writing From Goa'. This collection, edited by Helene Derkin Menezes and José Lourenço, included refreshingly new short stories, poetry, memoirs, photo-essays and more, that revealed deeper facets of Goa. The most significant involvement with the 'outside world' has been the association with International Center Goa on the annual Goa Arts and Literary Festival, the first of which took place in 2010. Spearheaded by founder-curators Vivek Menezes and Damodar Mauzo, the festival has been well received for its innovative focus on areas like the North-East and Kashmir, for showcasing the genre of graphic books and for its intimate atmosphere between authors and audience. Noted writers like Teju Cole, UR Anantmurthy, Gulzar, Pavan Kumar Varma, Sethu Madhavan and Landeg White have graced GALF events in these three years. A recent presentation on graphic books was attended at the Central Library auditorium by a packed audience of artists, writers and graphic book enthusiasts. An anthology of graphic stories is in the pipeline, nurtured by Graphic Books Goa, an offshoot of the Goa Writers group.
Goa Writers members are skilled in varied genres. Among them, Victor Rangel-Ribeiro, Damodar Mauzo, Ben Antao, Sheela Jaywant and Aniruddha Sengupta have several fiction books to their credit. Vivek Menezes writes on travel and culture for various national and international publications. Alexyz is a beloved name in cartooning. Yvonne Vaz Ezdani is the author of Songs of the Survivors. Frederick Noronha, a veteran journo, runs the publishing house Goa 1556. Isabel Santa Rita Vas is the driving force behind the Mustard Seeds theatre group. Jessica Faleiro has recently published Afterlife: Ghost Stories from Goa. Odette Mascarenhas and Kornelia Santoro have written several books on cuisine. Prava Rai is well known for the Parmal magazine and now edits Tambdimati, an online journal. Sachin Chatte writes film reviews, Salil Chaturvedi writes the most mindblowing poetry and Sujata Noronha heads the childrens' initiative Bookworm. Fatima Gracias has authored many academic books, Anita Pinto has published books for children in both English and Konkani, Xavier Cota is an award winning translator, Mario Coelho pens amazing ballads for children and Pamela D'Mello is a seasoned journalist and editor. Cordelia Francis, a journalist by profession, recently won an award for a short story. The list goes on.
Goa Writers is a rare example of writers coming together (for over seven years now!) consistently and enthusiastically in a genuine spirit of camaraderie, to spur themselves and their literary comrades in the quest of greater writing.
.
.
.