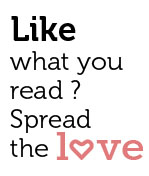 Share
Imagine a balmy night and a clear sky. A gentle crash of waves in the backdrop. And the seductive sound of a jazz quartet serenading by the sea. For a long time it was Kolkata. Then it was Mumbai. Now, Goa is slowly taking over the mantle of the jazz capital of India.
Changing demographics, the emergence of a new generation of international tourists and foreign settlers craving quality music, and a pleasant collision of other critical catalysts, are combining to make Goa the new Eden of Jazz.
Goa-based music critic Les Menezes grew up chasing the dreamy coattails of jazz in the streets of Kolkata, where the air of the city's famed Park Street was ripe with strains of saxophones and trumpets.
Les says he would sample beautiful jazz tunes when the doors of restaurants like Blue Fox, Magnolias and Qualities would open for a brief moment to allow patrons in or out. "So even without going in you could hear bits (of) jazz pouring out, the flaring trumpets, saxophones blaring out the door!" Les recalls. The Kolkata of the 50s and 60s, which Les so fondly remembers, was like a fully blossomed tree from which jazz notes hung in big fat bunches. All you had to do was pluck them.
Is something similar happening here? Naresh Fernandes, who has written about Bombay's tryst with jazz in his book 'Taj Mahal Foxtrot: The Story of Bombay's Jazz,' says Goan jazz is taking root in a place long known for its love for trance music and now electronic dance music as well.

Jazz Junction featuring Andrew Norman
"In terms of just the volume of activity, Goa is probably where more jazz happens than anywhere else in India and on a really regular basis," Naresh told Streets. The Jazz circuit in Mumbai and Delhi is "almost a museum kind of thing," Naresh says, adding that gigs in these metros are attended mostly by older aficionados.
The young hearts beating for jazz are right here in Goa, he says. Siddarth Cota demonstrates Naresh's argument to perfection. He's a young musician who works in a bank to pay his bills but plays music to stir his soul.
He performs mostly pop music in two bands, Versatiles and Caravan, but also makes time to indulge his favourite genre: Jazz. "I play the guitar and sing. I'm not fully a jazz player, I play a few jazz standards here and there but I love jazz more than any other style because the level of instruments and the notes are much higher – the chords, progressions, runs. Everything is so much more advanced than regular pop music. It's intensified," he explains.
As an eager and young musician, Cota isn't at the top of Goa's jazz totem pole. Perched there are two masters, Colin D'Cruz and Lester Godinho, both of whom are synonymous with jazz in Goa. Their take on the future of jazz in Goa syncs as perfectly as their chemistry while they play together – Colin on his guitar and Lester thumping the drums for their band Smoking Chutney.
Lester, whose father was a jazz drummer, too, is pushing his family tradition further. He says jazz is the "freest form of expression" because of the spontaneous improvisation it calls for.
Goa, he says, has the best audiences for jazz in India. And like Naresh, he believes young people are key to the music form prospering here. "I've come across a few who are really budding musicians. We need these sort of youngsters to take jazz forward now," he says.
Colin takes the argument a step further. Goa, he says, is already a hub for jazz in India and on its way to becoming an international hub, too. "The people who hear jazz are a growing community in Goa and during the tourist season we have connoisseurs from all over the world in Goa. We're actually playing to an international audience. There's an international community of jazz musicians and an international audience for jazz in Goa," he says.
The roots of jazz in Goa precede the likes of Colin and Lester, notwithstanding the duo's stunning success in swinging it so decisively.
Armando Gonsalves, whose heritage house, the Gonsalves mansion, located on Panjim's leafy Campal avenue, has hosted many delightful jazz concerts over the years. There's not only an unmistakable Portuguese influence in Goan jazz, he says. The genre here has been linked to Konkani music for over 50 years, he explains, right from the time Konkani music legend Chris Perry composed his classics and a colossus called Anthony Gonsalves – no relation to him – started making his mark on the Bollywood film industry.
Anthony, according to Les, changed the contours of Bollywood music in the golden decades of the 1950s and 60s, because of his innate ability to sense a tune and improvise it inside his mind, a pre-requisite for all good jazz.
"Back then, Indian film music was linear – going in one line, one melody. He (Anthony) was able to embroider melodies and tones up and down. Currently in Hindi music an embroidery of music and tones, which is typical of jazz, has come about," Les says, adding that Anthony's improvisations changed the face of Bollywood music forever.
Goa Streets Launch Party: Smoking Chutney.
Back in Goa, venues like the Gonsalves mansion, The Sol in Nerul and the Royal Goan beach Club at Baga, are emerging as watering holes for jazz lovers as well as paying avenues for jazz performers.
"Ever since they started these jazz gigs at The Sol, I try and never miss out on them whenever I am in Goa. The music is almost magnetic. I remember a performance by the Smoking Chutney which almost moved me to tears," says Aditi Malhotra, one of those new travellers to Goa who like to soak in more than just beaches and booze.
At the Gonsalves Mansion, Armando has had local players as well as international jazz players lining up for performances.
"At Heritage Jazz, we do events as a hobby, and even though it has become very big, we do not do shows regularly, and only make spirited and big events happen," Armando says, adding that restaurants and bars that encourage jazz are increasing all the time.
Emboldened by this growing popularity, jazz musicians in Goa have begun experimenting with a new Indo-Jazz genre. Indian instruments in jazz ensembles are adding a refreshing variety to the sound, says Colin.
"It's very popular and people from abroad want to hear an Indian sound. So whenever we have a bansuri (flute) player or tabla player, it's different from a normal jazz band," he says.
Not surprising, says Les, because Indian classical music shares some of the same qualities as jazz and depends a lot on spontaneous improvisation. "When you close your eyes and think of Goan jazz, what are the sounds that fill your ears?
I would imagine or what I would really want is to use Konkani instruments like the ghumot (a clay-pot drum featuring membrane made of monitor lizard) and the Indian tabla and the violin … and the sitar or santoor (a harp-like instrument) to bring it together," he says.

Jazz Junction-That's all
Whether Goan jazz can truly be called a success is a story still being written, but there appears to be a slight disconnect between the world in which the Colins and Lesters of the Goan jazz world live in and the bottom of the jazz food chain.
Dearth of sponsorship and funding as well as a lack of learning opportunities have been forcing young musicians to nip their jazz dream in the bud and leave Goa in search of better pastures.
"The problem with Goans now is that we require funding. Business houses should sponsor musicians which they are not doing. They will sponsor footballers and cricketers but not musicians," Les says, spelling out more than one instance where talented musicians quit Goa to study music abroad.
Young musicians simply aren't getting enough gigs or sponsorship for jazz events, forcing them to pack their bags up and leave, Cota says.  "It's probably one of the reasons why some of the great jazz musicians from Goa have left and become musicians elsewhere. We have Goan musicians who are very renowned. There is talent here. Many Goans have an ear for jazz but there's no platform for them," he says.
Goa could do well to harness jazz as an avenue for promoting tourism. "We have a lot of tourists coming in but live jazz is not even being encouraged in the beach belt," says Menezes. "I think five-star hotels should have piano bars that will play host to a special clientele." He says Goa has some of the best jazz musicians in the country, who play "hot jazz, burning fresh from the cauldron."
The legacy of our forefathers still flows through their instruments, but to keep sizzling, Goan jazz needs more people to care about its future.
A century ago, legendary composer Bix Beiderbecke celebrated the glorious unpredictability of jazz by saying: "One of the things I like about jazz, kid, is I don't know what's going to happen next. Do you?"
Yet we do know one thing for sure. The surreal, at times haunting notes of jazz have found a home in this part of the world.