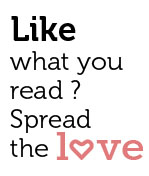 Share
Rakesh Chaurasia
To be held in Old Goa between Feb 12 – 21, 2016
Noted Indian classical flautist Rakesh Chaurasia, Indian classical slide-guitarist, Debashish Bhattacharya, western classical pianist, Marilena Fernandes and western classical violinist, Leo Rossi are some of the artistes who will regale audiences at the 1st Ketevan World Sacred Music Festival to be held at the heritage sites of St Augustine Ruins and the St Monica Church at Old Goa between February 12-21, 2016.
Audiences are also in for an additional treat, as they will get access to bonus concerts on the strength of their daily tickets. Guests who buy daily tickets for concerts at St Augustine Ruins will be given complimentary admission to concerts held at St. Monica Church. The event, which will be held over two weekends between Feb 12-21, will witness several music programs, courses and conferences with Carnatic, Christian, Sufi, Hindustani, Jewish, Orthodox musicians and artistes. Besides, the festival in collaboration with the University of Goa and the  University of Seville will hold a combination of master classes, workshops and lectures conducted by noted musicians.
The festival also has a strong social commitment, where the musicians will perform small shows for local villages, orphanages and hospices in order to spread the love of music and education to every strata of society. The festival is supported by the Entertainment Society of Goa, Goa University, Archdiocese of Goa & Daman, Archaeological Survey of India and others.
Some of the key musicians taking part in the festival include, Rakesh Chaurasia/basuri (India), Santiago Lusardi Girelli/ Orchestra and Choir Conductor (Argentina-Italy), Leo Rossi/ Baroque Violin (Argentina), Ustav Lal / Piano Raga (India), Ignacio Monteverde/ Flamenco Guitar (UK), Marilena Fernandes/Classical Western Music pianist (India-Austria) among many others. Santiago Lusardi Girelli is the Art Director and Rudolf Ludwig is the Executive Director of the Ketevan Music festival.
Visit www.facebook.com/ketevanmusicfestival  and  http://www.ketevanmusicfestival.com
Ketevan Music Festival 2016 – Programme Schedule
@ St. Augustine Ruins & St. Monica Church in Old Goa
Friday 12, February 2016
*St. Monica's Church
– 7:00pm  Capella Della  Luce  (Spain)
Saturday 13,  February 2016
St. Augustine Ruins
– 7:00pm   Ketevan Confluences Oratorio- Goa University Choir and Ensemble  (Europe – India – America)
– 7:45pm   Rocio de Frutos and Mediterranean Artistes – Jewish and Sephardic Music (Spain and Mediterranean)
– 8:30pm   Pandit Debashish Bhattacharya – Indian Classical Music  (Kolkata, India)
Sunday 14, February 2016
*St. Monica's Church
– 6:30pm   Seville Chamber Choir and Baroque Soloists- Lent Programme I Bach's World (Spain-Germany-Italy)
Friday 19, February 2016
*St. Monica's Church
– 7:00pm   Paola Pacciola and Luisa Spagna – Ethnic Music and Experimental Sounds (Italy)
– 7:45pm   Marialena Fernandes – Piano solo / Western Classical (Austria)

Debashish Bhattacharya
Saturday 20, February 2016
*St. Monica's Church
– 6:30 pm  Ketevan Vocal Ensemble & Seville Chamber Choir – Contemporary Vocal Music (World wide)
Ruins of St. Augustine
– 7:30pm  Ignacio L. Monteverde – Ustad Chote Khan and Ketevan Artists – Flamenco and Sitar Coexistence Programme (United Kingdom – Argentina- India)
– 8:15 pm   Rakesh Chaurasia –  Flute (Indian)
Sunday 21, February 2016
St. Augustine Ruins
– 7:00pm   Ustav Lal – Piano Raga (India)
– 8:00pm   Bombay Chamber Orchestra and Goa University Choir – Programme: I offer you peace Conductor: Santiago Lusardi Girelli (World Wide)
*  Programmes held at St. Monica Church are free of charge with the purchase of a pass  for a concert at St. Augustine Ruins. Seating is limited. Check availability online.
Daily pass for St. Augustine Ruins: Rs 250/- for Regular  and   Rs 500/- for VIPs
Tickets will be available at : Furtado Music shop, Panjim & Margao | Champs at Panjim & Mapusa | www.insider.in  and at the concert venue on the day of the show.