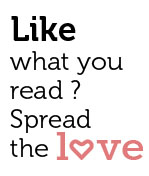 Share
Park Hyatt Masters of Food and Wine is a series of sophisticated culinary and beverage experiences hosted at Park Hyatt locations around the world. This season, health the stylish Sarah Todd, order MasterChef Series 6 visited Park Hyatt Goa and presented guests a special selection of her signature dishes, paired with exquisite Australian wines.
The evening began with wine and cocktails at Praia de Luz, followed by a five-course degustation menu at Casa Sarita. Each course presented by the chefs in collaboration with Sarah, was an original recipe fromher culinary repertoire. The menu beautifully illustrated Sarah's cooking sensibilities, balancing Australian and French techniques with an influence of Indian flavours.
The dinner began with Zucchini and pea pakora, crab meat, dried fig chutneyserved with Chapel Hill Unwooded, Chardonnay after which a chilled asparagus and ginger soup wasserved. A frozen kiwi lassi sorbetfollowed. Main course offered an option of Gobi with paneer and mint chutneyand Spiced lamb shoulder, Port wine jus, complemented perfectly with the aroma of Heartland Shiraz, Langhorne Creek 2010.Concluding the meal was Sarah's favourite dessert,vanilla and rosemary pannacotta, walnut crumb, red wine poached pear.
Sarah Todd also hosted an exclusive"Men's Culinary Class" earlier in the day, bringing creativity and magic to the kitchen. She taught guests to make and plateone of her favouriteappetisers and desserts–Scotch Quail Eggs and Chili and Chocolate Mousse, Hazelnut Praline.
To learn about more seasonal workshop experiences at other Park Hyatt locations around the world, please visit the website at mastersfoodandwine.com or the dedicated Facebookpage.
Guests at Dinner
About Sarah Todd
Sarah Todd was one of the top contestants on MasterChef Australia 2014. Her journey began at the tender age of 18, when she was discovered as a model. She moved to Sydney and then spent most of her career travelling the world and working for high-end fashion labels. Through visiting amazing places like London, New York, Germany and New Zealand, she discovered a love for food culture. Exposure to so many different and exciting cuisines exhilarated her imagination. Through meeting her partner she experienced the beauty and colour of Indian culture, and the idea crystallised in her head that the food experience was transformative. ?