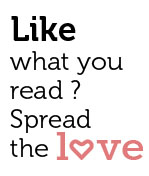 Share
Your Guide to India's Top Romance Destination
This is a story about love. Not the kind you feel for your newborn baby or elderly mother, site but that unique, patient blood stirring love you feel when hormones and libidos swell and the heart flutters in the hot presence of your significant other. It's about romance, look letting go and allowing your mind, spirit and body to soar. Enter Goa, arguably the Romance Capital of India. Here, nature conspires to provide the perfect backdrop of serene beaches and starlit skies while human beings design the rest. Serenading bands, romantic restaurants, charming architecture and a growing list of other entertainment options contribute to making Goa a timeless classic on the amorous traveler's itinerary. So here are our top picks of where to go to get your partner in the mood, if you know what we mean (wink, wink).
1. Venite, Panjim – With the cosiest of balcony tables that are barely big enough to seat two, this charismatic Goan cuisine restaurant overlooking a side lane near Fontainhas, makes it to the top of our list. A great setting to pay attention to the object of your affection, Venite's quirky graffiti and decor make for great talking points. Called the best-hidden secret in Panjim, Venite is a safe choice for a memorable date.
2. Cola Beach – It's quite a trek to get here so once you've reached, you won't want to leave in a hurry. In fact, it's the isolated nature of this area that makes Cola Beach a great choice for a utopian getaway in south Goa. The best feature is a freshwater lagoon that edges on the beach, so that you have the option to kayak or swim in warm or cool water. There are only a few hotels, though, so booking ahead is a good idea. If you do feel like venturing out while you're here, you can visit the Cabo da Rama fort nearby for stunning views.
3. Avanilaya Resort, Aldona – Although the name means 'Earth Abode', visitors say they are transported to heaven here. Aesthetically designed to make guests feel special yet at home,Avanilaya is great for couples who are looking for a quiet space to kick back with a book and a glass of wine. However, if one feels like more activity, the beach stretch with its happening bars, isn't that far away.
4. A Reverie, Calangute – If your sweetheart takes you here for dinner, you know he must love you because he's willing to dig fairly deep into his pockets to prove it. That said, a meal at A Reverie on Holiday Street in Calangute is worth every rupee, and can leave you dreaming of more. In the words of an English diner, "From the moment you walk in, you know you're going to savour something special. This place absolutely nails it for ambience, food, decor and drinks. I felt like David Beckham sipping on my Passion Fruit Mojito."
5. Divar Island – Picture your afternoon on a motorbike ride holding your beau close along the Ribandar riverfront with its colourful houses lining the street before you board the short ferry ride to Divar. Once on the island, travel along the singular stretch of road, taking in the fields and the graceful simplicity of Goan village life. Explore the bylanes and see if you can find the church perched on top, which has a great view of the Mandovi meandering. There aren't many restaurants but you can bring along a picnic basket and find your own special spot.
6. Jardim a Mar, Agonda – This little oasis in the midst of the most peaceful of Goa's beaches is just what the love doctor ordered. Take a long walk along the uncluttered coastline and experience Goa as it used to be before development arrived at other beaches nearby. The service and hospitality receives a big thumbs up as does the food, such as the prawn coriander momos and homemade citrus-ades. It's no surprise then that visitors hardly leave their blissful cottages facing the sea.
7. Amigos, Nerul – For an authentic Goan experience, find your way to this simple seafood joint under the Nerul Bridge. Right on the riverfront, you can go 'crabbing' in a little boat and return to have your catch cooked in your favourite Goan curry masala. Those who shy away from acquiring their live lunch themselves, can nonetheless enjoy watching the kingfishers, egrets, and even the occasional owl or crocodile on the boat ride.
8. Reis Magos Fort – Not far from Nerul, the newly restored fort erected in the 1500s is a great pick for an off-the-beaten-path adventure. The views stretch far across the Mandovi and the solitary confinement chamber, Mario Miranda gallery and the tasteful museum store are worth exploring. Don't miss the opportunity of buying your beloved a souvenir here.
9. Wildernest, Chorla Ghats – The great thing about a romantic holiday in Goa is that you can enjoy the beach as well as the hills. If you belong to the latter camp, you can spend a few days relaxing to the sound of waterfalls and the breathtaking sight of the lush jungle. Enjoy an early morning trek amidst fog and mist, eat home-cooked Maharashtrian and Goan food, and leave the gadgets behind… a recipe for happy coupling.
10. Terry's, Betim – Few people know about this relatively new riverfront diner, unique for its magnanimous view of the casino ships and cruise boats floating along the Mandovi. Located near the Betim ferry, there's live music on many nights and even karaoke if you dare to impress your date with your singing prowess…Achtung!
11. Fontainhas, Panjim – Probably the quaintest neighbourhood in Goa, one should not miss a walk through Asia's only Latin Quarter, hand in hand with the one you love. The narrow lanes with heritage houses make for Kodak moments, while the little bakeries and boutiques are a joy to peruse through.
12. Yab Yum Resort, Mandrem – With a wide stretch of sand and calm waves, Mandrem is blissful even in the peak season. For holidaying couples, staying in Yab Yum's exquisitely designed 'Honey Pod' room and cuddling in a double hammock is 'an affair to remember'. There are many great restaurants nearby including the famed La Plage on Ashvem beach. Their 'Chocolate Thali' compilation of the choicest French desserts is sure to sweeten your love.
13. Cantare, Saligao – Cantare is a hidden gem, and kept that way on purpose. Located off the tourist belt in Saligao, this remodeled house exudes a casual joie de vivre. Monday nights are packed here, thanks to the fantastic jazz jams so arrive early if you want a table, even for two.
14. Houses of Goa Museum, Salvador do Mundo – If you're looking to create memories, this architectural marvel of a museum is an unforgettable experience. Learn about Goan culture through an elegant display of relics from Portuguese and pre-colonial era homes, listen to folk music at the CD stations or pick up a print of Goa's most renowned artist Mario Miranda at the gallery across the street. Don't miss the lovely drive along the scenic backwaters of Salvador do Mundo village a bit further down the road.
15. Coco Shambhala, Nerul – Outstanding hospitality, private villas with jet pools and open-to-the-sky bathrooms make this boutique hotel a top pick for unpretentious luxury. Couples can indulge in a Thai Aroma Massage followed by a body scrub. Now that's a sure shot way to kick-start a honeymoon.
16. Bay 15, Dona Paula – Not yet discovered by most, this new hotel on Odxel Beach has a wonderful restaurant where you can dine on the balcony overlooking the sea. Perfect for a candlelit dinner with great live music performances to add to the ambience. One can also take a drive to Dona Paula point late at night when no one is around. The breeze, the lights of the Mormugao port and the sound of the waves evince a feeling of eternity. Much like the legendary lovers Dona and Paula would have felt there.
17. Soul Vacation, Colva – A tasteful, cozy hotel for a short getaway in the off-peak season.Soul Vacation succeeds in providing what its name suggests. The rooms are tastefully decorated, the pool is a nice variant from the beach and the breakfast is served just right in the cafe.
18. Altinho, Panjim – The hill overlooking Panjim city is a favourite for lovers strolling along its deserted streets lit up by street lamps. The old mansions are alluring, with the Sunaparanta Center of the Arts featuring prominently amongst them. The chic Bodega cafe in the courtyard of the arts center is the perfect pit stop, while admiring the changing collection of contemporary Goan artists.
19. Five Five Restaurant, Anjuna – The unique feature of this beach shack next to Anjuna Flea Market are its towering booths with comfortable mattress seating facing the sea. The name of this shack may change from year to year but this popular feature remains constant. There's no better way to forget everything else and let the hours go by lounging with your significant other.
20. Old Goa – One forgets how striking Se Cathedral and its environs can be if one is not a tourist. Sweethearts can sit for hours and get a sense of timelessness under the trees. The off-season is an even better time to visit and at sunset, one can go up to the Chapel of Our Lady of the Mount for a poetic sight of the river islands. Remember, though. You're in a chapel so save the smooching for later!