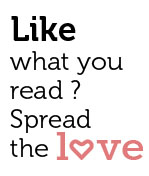 Share
Dr Sarath Guttikunda
Top Anti-Pollution Figure in New Delhi Relocates to Goa
And speaks here to Goa Streets
According to the Global Burden of Disease Study, viagra 100mg about one-sixth of all deaths in India can be attributed to outdoor and indoor air pollution. The truth is our country is home to the world's least breathable air.
Dr Sarath Guttikunda is a Director at Urban Emissions, order an independent research group which studies the subject. His work made him one of the leading anti-pollution figures in the Indian capital. Two years ago, Dr. Guttikunda moved from Delhi to Goa – in part due to concerns about the effect of Delhi's air on his two young children.
As he explains in the following interview, we have a lot to worry about when it comes to the air we breathe.
KB: What are the main areas of focus for Urban Emissions?
SG: Urban Emissions is an independent research group, which focuses purely on air pollution.
We believe in providing information with a view to empowering other research groups, ministries, civic bodies and indeed the general public so that they can demand and work towards clean air.
Behind the scenes our work can be quite technical but we try to ensure that what goes out is accessible. The technical work is needed to ensure that our conclusions can be defended.
KB: How bad is air pollution in Indian cities today?
SG: It is really very bad.
KB: Would India rank in the top quartile of countries with the worst urban air pollution?
SG: Certainly.
KB: Which other countries have big air pollution problems?
SG: China; Brazil – Sao Paulo and Rio; Nepal – Kathmandu; Bangladesh – Dhaka; and Pakistan – Karachi, among others. Many Western countries too have problems, but they are of a different nature. Having outsourced a lot of their manufacturing to developing countries, one of their big problems now is ozone pollution caused by a high density of motor vehicles.
KB: Which are the most polluted cities in India today?
SG: Delhi (which averages 150 units of 'Particulate Matter' – one of the key measures of air pollution – over a calendar year, against a WHO 'safe' guideline of 15 units) is the city that is always talked about, but we may have many other cities that are as bad or worse. The problem is that we don't get accurate numbers for many Indian cities. For example, Patna – which has a lot of brick kilns burning anything from cow dung to rubber tyres – has readings that appear higher than Delhi, but it has only one monitoring station. So the data is not reliable.
Other heavily polluted cities are Ludhiana, Bangalore, Hyderabad, Indore and Bhopal.
KB: How does Goa rank?
SG: It ranks well by Indian standards. Being a coastal place is helpful. A lot of pollution gets thrown out to the sea. Incidentally, the main sources of pollution in a place like Goa – say in the Panjim/Porvorim area – are very different from Delhi. Vehicular pollution is a big contributor there. Here it is waste-burning. We don't have a good waste management system. As a result a huge amount of waste is burned. You can see this all along the NH-17. Even at the landfill in Assagaon they are burning garbage pretty much 24×7.
KB: Aside from vehicles and waste-burning, what are the other causes of air pollution in Indian cities?
SG: The main ones are road dust due to poorly paved roads, the burning of wood, cow-dung and coal for cooking and heating, power plants, construction activities – which generate dust, and the use of diesel generator sets due to unreliable power supply.
KB: What are the main health effects of air pollution?
SG: There are both acute and chronic effects. Acute effects include various forms of eye, nose and throat irritations. Chronic effects include increased chances of asthma and other respiratory diseases, strokes, heart attacks and cancers, all leading to premature death.
KB: Leaving aside major institutional changes what are some of the easy things the government can do to reduce pollution in Indian cities?
SG: Road maintenance, waste management and a good public transportation system – that people will want to use.
KB: Within Goa, what action do you know that the government is taking to specifically tackle air pollution?
SG: Right now, I don't know of any specific action that is being taken. They can at least start by monitoring air pollution levels on a continuous basis. All states have been asked to do this. Goa had a sanction – so they have the funds – to install a continuous monitor last August. But this has not been implemented yet.
KB: Can you give some examples of good work done by Indian cities on air pollution?
SG: Unfortunately in India we don't have many good examples. We have one example from Delhi and have been quoting that for the last 15 years – that they converted their buses, taxis and autos to run on CNG. But that addresses a very, very small portion of the problem. And even this scheme has not been extended to other cities. At the national level, the fuel standards for motor vehicles are being improved; but very little is being done for sectors like coal-fired power plants, which operate with no regulations for most of the criteria pollutants.
KB: What are some of the things that individuals can do to protect themselves from air pollution?
SG: Sadly, there is little that individuals can do without institutional support.
Air purifiers, face masks and so on are temporary and highly imperfect forms of protection. For example, if you install an air purifier in a room and open a window for just 10 seconds, the effect of the air purifier will be lost. Face masks are good for protecting you from dust but not from really harmful pollutants – such as diesel soot – which are so small that they easily pass through face mask filters.
Anecdotally, about 5 years ago the Municipal Corporation of Delhi gave an Italian company permission to install a giant air purifier in Connaught place, under the impression that it will purify the air of harmful pollutants. It was very quickly found to be ineffective and removed.
Unquestionably, the most effective way to control pollution is at its source.
For further information Sarath Guttikunda can be reached at sguttikunda@urbanemissions.info