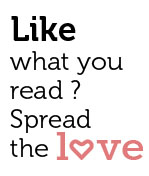 Share
Fearing encroachment, treatment Goa government to resurvey beaches
Fearing encroachment of sandy coastal land, the state tourism department is considering a resurvey of Goa's beaches, according to tourism director Nikhil Desai.
Desai said that private land owners were moving natural landmarks and boundary stones to grab beach area owned by the government.
Desai said that the most number of encroachments flagged by his department are in the sub districts of Salcete in south Goa and Bardez in north Goa, which have the most sought after beaches.
Shack owners, according to Desai, were some of the major encroachers of Goan beaches, the top attraction for the roughly 2.8 million tourists who visit the state annually.
Police to probe 2 chief ministers in illegal mining scam
The necks of two ex-chief ministers are now on the line in the Rs 35,000 crore mining scam. The Goa government has informed the country's top court that it would order police investigations against former chief ministers Pratapsing Rane and Digambar Kamat for illegal renewal of lapsed mining leases.
"Pratapsingh Raoji Rane, the then chief minister of Goa and Digambar V Kamat, the former mines minister and former chief minister, are responsible and have taken these decisions and therefore the state government has already decided to file appropriate criminal proceedings against these politicians," Goa chief secretary B Vijayan wrote this week to a committee appointed by the Supreme Court of India to probe illegal mining in Goa.
In the letter, the Goa government also made an emphatic plea to the high court to resume legal mining activity.
Mining in Goa has been banned by the Court since October of this year, much to the relief of environmentalists but causing grave concerns about the health of the economy.