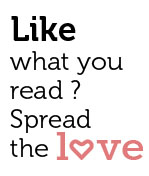 Share
One of the most vivid memories of August 15 from my childhood was eating a proper festive thaali for lunch – varan-­bhaath, sick poori, order an expensive vegetable prepared in some complicated 'special' recipe, buy sweetmeats. I don't remember whether this was offered to the gods as prasad, but we children were allowed to sing 'Happy Birthday' to our country. In the sombre atmosphere of our homes, that was a big deal; like licking ice-­cream in the presence of one's Headmaster/mistress.
Ah school! Remember the early morning flag-­hoisting ceremonies where attendance was compulsory? Still happens, because I often hear the dhum­-dhum-­dhum of the march­-past with village children singing the same old songs (practiced over the previous fortnight) that I'd sung many years ago. By the way, what's wrong with our lyricists and composers? Other than AR Rahman, no one else has created a patriotic hit to match Saare Jahan Se Achha (and even he had to depend on the staid Vande Mataram.)
Back to my middle-­class home on Independence Day. In those days, birthdays weren't a big deal. Everyone was born. We observed festivals, marriages, naming ceremonies and the occasional death. We went to friends' homes irrespective of their religions to eat biryani, ladoo, kheer, modak, kul­kul and cakes without any restriction (even though that was the 'ration' era). The only two exceptions to the religious­-festival rule were Independence Day and Republic Day when we went to see government buildings all lit up. (Those were austere times when fairy/neon lights made an appearance only during these two occasions.)
My home echoed with cries of 'aamche goem aamka jaay' through the struggle for Goa's freedom from Portuguese rule. My family suffered as my young uncles concentrated on that and were even jailed for their involvement in the movement. Ever since, Goa Liberation Day evokes many memories, but August 15 makes my heart swell. All the garbage, human and otherwise, that I see around me, all the daily niggles I face from commuting to getting the everyday things done (like getting a gas cylinder) haven't been able to dilute the pride and happiness I feel when I hear the strains of Jana Gana Mana or see the tricolour fluttering against the sky.
I married a military nomad, set up home in places not mentioned on printed maps and which are difficult to find even on Google Earth. In cantonments (or 'camps' as they were known from the days of the British Raj), the raising and lowering of the Indian national flag is a daily ritual. Even today, the notes of the Last Post at sunset churn my insides, as I remember those who've died serving the nation. They gave their lives so I could live free…
Post marriage, I spent almost every Independence Day in a different state. Near Ghaziabad, Uttar Pradesh, the warm August breeze meant 'aur beer lao'. In Srinagar (before the trouble began), we drove through orchards where cattle grazed on boughs so full with ripe apples that they bent to the ground with their weight. In Tambaram, now a suburb of Chennai, we scanned the sky with desperate eyes, for in the early 1980s, that drought­-stricken place depended on trains to bring in water from neighbouring states. The lessons learnt in using water sparingly stood us in good stead when we moved to Hyderabad and then Jodhpur where 'no-­running­ water' was the norm. Through the curfew years in Punjab, behind the flag hoisting ground, the green stretched till the horizon, for this was the season in between the rabi and kharif crops. In Shillong, Hashimara, Tezpur, Dinjan and Bagdogra (in the northeast), the clouds could fool you into believing they weren't around; and then, just as you stepped out draped in chiffon, out they come and…splash! Those forests, that expanse: India's geography is as complex as her history. On a trek after the Kargil War, we were dressed up to keep out the early morning chill and damp. Standing on one of the most beautiful ridges in the Kumaon region of the Himalayas, we sang the national anthem with gusto in a field of fragrant blooming brahmakamals and tea brewing in a flapping tent.
One memorable Independence Day was spent in Faridabad. Like Kolhapur, Mapusa, Guwahati and Surat, this is a barely­planned town with illegal buildings lining pot­holed roads, where you can't be sure which way the traffic is moving. In a small, private medical set­-up, I noticed an employee sitting on a cracked, discoloured plastic stool. She wasn't paying any particular attention to the patriotic nonsense spouting from a television that crookedly looked down at her from a triangular corner shelf. But all of a sudden, the national anthem started. She shot up, stood at attention and sang in chorus, loud and clear. It was spontaneous; no one was watching. That twenty-­something technician and I shared a sentiment…
A most unusual Independence Day experience was at Mumbai's Shivaji Park, with about thirty-thousand people present. Some were attending the official function, some were jogging, others sitting around chatting (as they did habitually), vendors were selling their ware, children were learning tai­chi/karate/biking. Suddenly, the loudspeaker crackled, the tricolour went up, scattering rose petals as it unfurled, and the Jana Gana Mana started playing. Thirty­-thousand pairs of feet came together in one instant. Thirty-­thousand voices were still for the couple of minutes that the anthem was sung. The performance was impromptu and very, very moving.
Now the tricolour is available as pins, broaches (of paper, plastic, wood) to be kept on tables, in cars, worn on t-­shirts, caps…whatever. August 15 means Independence Day to a fourth of humanity on this planet, a day when all Indian hearts beat as one. That's also the day when the real khadi tricolour always flutters out my window.