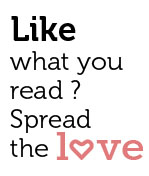 Share
Stacy Rodrigues with her painting 'Lighthouse'
.
Can beautiful art emerge from the brush of a young girl who can barely see? From 21st to 23rd March 2013, Carpe Diem―an Art and Learning Centre located in Majorda, South Goa will be showcasing the talent of Stacy Rodrigues, who, despite her severely impaired vision has bravely pursued interests such as painting and poetry. The exhibition is aptly titled "Into The Light".
Stacy (25), who hails from nearby Betalbatim, was diagnosed with heredomacular degeneration, or Stargardt disease, at the age of 14. This inherited condition caused a gradual bilateral decrease in her vision to barely 20 percent.  Rather than resigning to her condition, Stacy, inspired by her family and her mentor Donovan, took to painting and poetry as a means to express herself. Through this collection of over 20 paintings, Stacy has dwelt on issues like her struggle through childhood, the despair she encountered and the inner resilience she was able to harness to overcome her disability. She has also compiled a collection of poems.
.
Stacy's painting titled 'Ships'
.
Here's what Stacy says about herself:
"I was born with a gift called Heredomacular Degeneration, an impressive sounding title which simply means that I am blessed with 20-25 percent of vision and therefore I am classified as a visually impaired person.
Today as I stand here and look back, I am amazed to see how far I have come. I wouldn't deny that there were times where I felt helpless and cursed for the life I am gifted, but today I feel proud to be visually impaired and to live this life.
It is difficult to give up on your aspirations and choose to be what you never wish to be. I was pretty much in the same situation. My family realised the seriousness of my disability when I was 14 and that led to rounds of various doctors in and outside Goa. There was just one response we received from every door we knocked―"My eyes should be considered like a camera with a bad film."  I grew up with my disability, knowing something wasn't right with me. I assumed that it was normal but not for long…the final verdict of the doctors changed it all. At that tender age I desired to be a writer or a journalist, but my aspirations had to be left behind as the genetic counsellor advised me to take up a career where I wouldn't strain my eyes.
I am blessed with good vocals too and singing is just a hobby but at that time due to my ignorance of what modern technology offers I pursued my career in music at the Goa College of Music. I struggled for three long years and finally had to leave because of some tragic circumstances that occurred in my family. But I didn't stop there. The quest for achieving something in life enabled me to join the Academy of Broadcasting, where I completed a Diploma in Radio Management, a profession where I could use just my voice. The fact that I wasn't confident and comfortable with the microphone ended it all, but the positive side to it was that I got better in writing.
On the other side, rejection and humiliation from society began to break me down and I grew silent day by day. I often closeted myself in my room where I scribbled my thoughts as poems.
.
Stacy's painting – 'Imagination'
.
Seeing my declining health, my brother advised me to join the gym. I agreed, for I wasn't doing anything concrete at that time. It was at the gym that I revived myself. The instructor Donavan, a father figure and guide to me today, entirely holds the credit to who I am today.
It was he who understood the unspoken and heard the sound of my shattered dreams. As days passed, he encouraged me to take small steps towards my lost aspirations, making me aware that I would stumble and yet I shouldn't give up. I began writing a novel which is close to completion and compiled the poems I wrote into a book called Reflection, from where I have shared a few poems with a newsletter called Femnet. There are a few poems which I have framed and sold and gifted as well.
It was nearly impossible for me to recognise colours earlier. A year back when I told Donavan that I was beginning to distinguish colours, he advised me to start painting, to get familiar with colours. I hesitated as I had never painted before in my life. Time and again he asked me if I had begun working on it and finally so as not to disappoint him, I began painting. From pencil colours to crayons to poster colours and finally acrylics.
Observing my paintings Donavan had said 'This will take you a long way, somewhere you didn't expect.' A statement I ignored, but one he and his wife believed in.
I believe God has His own plans for people and thanking Him is just not enough. Yet I do thank Him every new day. Life taught me many lessons which took a while to understand, but now I know that making mistakes is just a learning process. When we fall we will learn to rise, and any form of disability is just a new beginning, a beginning to explore the talents gifted by the Almighty hidden in us.
These paintings are the fruit of my endurance, but are also the result of what my family, friends and the NAB (National Association of the Blind) believed in me."
That was Stacy on her quest so far. Why a show of Stacy's paintings at Carpe Diem? The purpose of using our ancestral house at Majorda was to give to others the chance that we have had, to explore our talents. Here was an opportunity to promote and showcase local talent and effort which fit perfectly with Carpe Diem's vision – "A space, where you can dare to explore the creative self that burns inside you; a place to discover what others are doing with their dreams. A launch pad to embark on a new journey of your own…"
Stacy's paintings can be viewed at
Carpe Diem – Art & Learning Centre,
H. No. 81/2, Godinho House, Gomes Vaddo, Majorda-Goa.
.
.