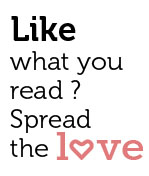 Share
And For Bringing Melodious Joy To Our Lives
The Story of Goa's Fado Queen
Sonia Shirsat has been written about many times, and in many ways. I could tell you about what an awesome voice she has, or how well she sings in so many different languages (she sings in 13 of them, and you wouldn't even be able to guess which one her mother tongue is, as she is at home in all of them!)
I will in fact tell you about all that and more, but I want to make a larger point first. Lest we forget, this state of ours was a Portuguese colony for 451 years. Not 4 years, not 45, but 451! The Portuguese legacy has had time to wane since our liberation 54 years ago, to be sure, but it's fair to say Sonia Shirsat has done as much as anyone to ensure it does not die.
That's because her singing of fado – the music genre traced to 1820s Portugal – is nothing short of sublime. And her Portuguese renditions remind us that, for better or worse, those centuries of European influence in Goa now form part of our core.
Back in 2006, when Sonia was on a scholarship to Portugal to increase her knowledge of fado, she used to frequent the fado houses where this soulful music genre was sung every night. At the end of one month, when it was time for her to return to (our amazingly pretty, breezy, and homely home) Goa, she went to say bye to the senior musicians in a fado house. At that time, she couldn't speak Portuguese (although she sang in it amazingly well, and can speak it fluently today). So when she approached the musicians, one of them asked her where she was going. When she said Goa, he looked surprised and said matter-of-factly, "Ah but you're coming back to Portugal, because you live here, right?" The poor gentleman was convinced she had to be Portuguese because of her accent while singing fado. Sonia considered it a huge compliment.
In which part of tiny Goa did Sonia listen to her mother singing to her as a child, and realise she was a good singer herself? It wasn't the grand capital on the banks of the Mandovi, or the commercial capital down south. Nope, Sonia was born and raised in a town not known to the rest of the world – before she helped make sure that the world heard about it: Ponda. When Sonia was in the 10th standard, represented St. Mary's School, Ponda, at a singing competition held in Mary Immaculate's, Panjim. That was the first singing competition she won. But she didn't completely believe it was because of her talent. Was it because Presentation Convent from Margao didn't participate in the competition that year? she thought. Of course, the course of her singing career laid that doubt to rest.
Sonia has been to a great many countries, sometimes performing fado, other times as part of a band, and most recently, participating in two tiatrs. She sang two songs in the tiatrs Tim Thikam Sangelim and Aplea Bhurgeank Sangatak. Along with the tiatr troupes, she has travelled to Dubai, Oman, Kuwait, London, Paris, New York, and Houston. But Sonia says that the country she enjoys performing in the most is Portugal, because it is home to the fado.
Says Sonia, "I'm singing their music in their language, so their reaction is most valuable to me. That doesn't mean that people in other places who speak Portuguese don't appreciate the fado, neither does it mean that people who don't know the language don't appreciate the fado, because they do." In August, Sonia was called to Canada by the Goan Overseas Association of Toronto, where she sang Konkani numbers to a crowd of 3000 Goans who were delighted to hear Konkani songs, and started dancing to her tunes. Next month, she will travel to Mangalore to perform.
A couple of months ago, the TV channel UTV Bindaas came up with a unique concept to get the people of India interested in the regional songs of each state. But how can you get a Goan interested in an Assamese folk song, or a Kannadiga interested in a Gujarati folk song? The key lies in music that unites the whole of India: Bollywood music. So the channel decided to remix a popular Bollywood song, with a folk song of each state. For Goa, they chose the fado, since it is a genre that has been recently revived in Goa, and gets people interested in Goa's colonial past.
So Sonia, along with a troop of guitarists, were filmed by UTV performing a remix of the Bollywood hit Yeh Rishta Kya Kehalata Hai and the Portuguese fado Barco Negro. The performance was aired on UTV for a fortnight, and can be viewed now on Youtube.
As for what comes next, Sonia has a Portuguese album release slated for early 2016, to add to her three CDs released during the course of her career. So keep your ears tuned.
Sonia has kept Goans and others around the world entertained for many years now, and is sure to do so for a long time to come. Obrigada, Fado Queen from Goa!