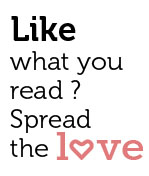 Share
Francis de Tuem – a Face From the Tiatr World 
Francis Fernandes, illness popularly known as Francis de Tuem, prescription is today the most sought after singer in tiatros for his political compositions that he renders with sharp comments on political hypocrisy. RON FIDELIS analyses this tiatr personality on the eve of the release of his new tiatr, troche titled, 'Reporter'.
One thing that can indeed change the fate of a person is the press. That's a belief held by many, including Francis de Tuem, who is releasing a new tiatr this Easter called, "Reporter".
"The freedom of speech that is mentioned in our constitution is not restricted only to the press. It's also for citizens in general. Isn't it?" singer-songwriter-playwright-director Francis Fernandes pointed out at a press conference called by the tiatristes fraternity of Goa on the issue of tiatr censorship. "All songs written are documented from what comes in the dailies," the singer said as he showed cut outs of the research done by him in the tradition of many of his fellow tiatrists. The move by the government to bring censorship to Goan tiatros was soon shelved after a firestorm in the press criticising the plans.
Francis is one of Goa's leading tiatrists, and one of the hottest cantoristes of Konkani tiatros. Tiatros, one of Goa's most unique offerings to the rest of the world, have held on to their pride with political songs being an integral feature. "Sins of omission and commission or inaction by people in positions who are actually here because of the people in the first place, should be named and shamed with their misdeeds just like done by the press. Political singers in tiatros have always brought out the truth with these types of compositions," Francis explained.
Tiatr has long worked for Goa and Goans, especially in promoting Konkani and the Roman script movement, as mentioned in one of Francis's songs from the past. "The song refers to certain historical truths about close affiliations of Goan Ministers like Dayanand Bandodkar and Shashikala Kakodkar to Marathi and the Devanagri lobby. Then the ministers also used the lever of Marathi to keep the Roman script out of the Language Bill. They tried to fool us again by saying that if the Roman script was to be included in the Bill, some 'opportunists' would even ask for Marathi as another official language. Just so we should forget our cause," Francis said. Used by all tiatrists, the Roman script was at the receiving end when Goa's Official Language Bill framed then, read, 'Konkani is the official language, only in Devanagri script', thus leaving Roman Konkani script users in the lurch.
Topics of Francis' songs range from issues very close to the hearts of Goans who have been treated unfairly "and political u-turns amongst many other issues affecting the public, that could have us all singing for lifetimes anyway," he mentions in a lighter vein.
Francis has been writing political songs since 2000. He has struck an undeniable chord among the public with his uncomfortable truths, and his new work "Reporter" is very much in that tradition. "I write social songs as they interest me and the public love them too."
"Reporter", Francis's third production, will also launch a newcomer called Fiona Monteiro. "While the story obviously cannot be revealed at this preview, all that can be said is that the tiatr is the story of a reporter."
Ultimately, "nobody can stop us from speaking the truth," opines Francis, a face from the fraternity of this traditional and most powerful medium of awareness for the people of Goa.
TRIVIA
When one is as bold as Francis, attempts have been made in the past to gag his talent, just like the Portuguese tried to arrest tiatristes like Kid Boxer who sang political songs against the colonial rulers. In Francis's case however, it's interesting to note that a Goan politician had Francis arrested amidst a tiatr performance a la Kid Boxer style. Truth, nonetheless, is greater than fiction. The politician, rural development minister Mickky Pacheco, is expected to resign soon and serve time in jail. Francis, happily, is still singing.
Compulsory elements in a Goan Traditional Tiatr
? A ceiling of 6 to 7 scenes in all.
? The comedy needs to be imbibed within the play and cannot be a side show of jokes disconnected from the main play.
? There have to be cantos and cantarams. While cantos are short songs sung within the main play (like in a musical), cantarams are songs by cantoristes sung in between the main scenes that have no connection with the main play.
? Cantarams have a particular compulsory variety, namely, solos, duos, duets, trios and quartets. Duets, trios and especially quartets have to be character driven with interaction between the characters as part of the song.