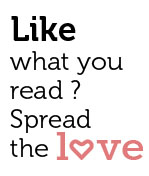 Share
Recently we asked the Twitter world to nominate their favourite Goan on Twitter. After many votes, we had three winners: Nicole Figueiredo(@NicoleFigi), Nigel Britto (@NigelBritto) and Gaurav (@bwoyblunder). Soon after we announced the winners, we decided to hold a Tweetup at the Goa Streets office on Chogm Road in Sangolda. What is a Tweetup? It's just an informal gathering of Twitter users. You see, lots of people hook up on Twitter without ever seeing each other in person. Tweetups remedy that.
The Goa Streets Tweetup was especially informal, with cakes and tea and sandwiches and ping pong. Streets is located in a 100-year-old Indo-Portuguese house – and in what used to be the living room is now a TT table. This often means that more table tennis than work happens at Goa Streets. But it helps liven up things like Tweetups!
We started out talking about Twitter and the contest and ended up musing about everything and anything under the sun. The Goa Streets Tweetup was supposed to last from 6 to 7, but by our estimation the last Tweeter to exit our offices departed at 9:30 pm. There were folks from all over Goa, as well as Germany, America and other faraway lands, including Vasco (wink wink Ginza). We like Twitter and we like Tweeters and Tweetups. Let's have another one soon!