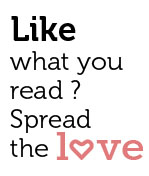 Share
Antique modes of transport
The Wheels of Fortune Have Been Good to Victor Hugo Gomes!
It was the eve of the 5th anniversary of Goa Chitra, tadalafil one of the finest museums on Goan-ness in the entire state. What better way to celebrate than to open a whole new museum on the premises, decease this one called "Goa Chakra."
The festivities taking place this past Nov. 1 were inaugurated by the chief minister, tadalafil who was brought to the venue in a cycle rickshaw. Wheels, of course, are the theme of Goa Chakra, which displays, among many other artefacts, 68 carriages dating back a century or more.
Kudos to founder Victor Hugo Gomes, the artist-curator-restorer who's just gained another feather in his cap!
The grounds' 1800 square meter built-up area is fringed by a 30-acre property featuring plenty of organic farming. Structures have been added to the ancestral house to accommodate the display of some 4,000 artefacts reflecting Goa's traditional agrarian technology and lifestyle.
During the festivities this past week, traditional street food was served on hand carts. There was an impressive collection of non-mechanized indigenous carriages, carts and palanquins with historically significant artefacts related to the wheel from across India. The items relate to war, hunting and racing. There are two-wheeled farm carts, covered carriages, heavy freight wagons and passenger coaches. The ambiance takes you back in time to the days when such wheeled vehicles were an integral part of life in India.
"Bhea bshentch batt" (what you sow you reap), said Victor, recounting his challenging and exciting life journey. "It was five years ago that my wife and I made a commitment to collect, preserve and pay tribute to our unique heritage. Our vision was to host other topic related museums and encourage crafts facilitation. Today we are at the threshold of a very significant milestone on this journey as we pay tribute to the rich heritage of the wheel with our new museum".
It may seem unbelievable, but there is still plenty of room for expansion, as only 10% of their collection is on display.
Kitchen Implements
Over the years, Victor found that many carts and carriages across India were being phased out and forgotten.  He launched the first of a series of exhibitions reflecting India's rich crafts and traditions, which he hopes to help revive in line with his goal of being a source of inspiration to local craftsmen. Victor asked the government agency dealing with handicrafts to participate in this event, but they declined. So he approached an NGO – the Kachchh Ji Chaapn – and invited them to showcase print artisans of Kachchh (a region of Gujarat in Western India). "Khamir" is a cultural platform for traditional creative practices and knowledge systems, born out of a collaboration between the Nehru Foundation for Development and Kachchh Nav Nirman Abhiyan.
On display were ethnic Khamir products made by the world famous Kachchh artisan communities. 'Ajrakh' handblock printing was demonstrated during the event. Artifacts in leather, lacquered wood, bell metal, pottery and jewellery (reasonably priced) were on sale. The proceeds go to support the various artistic and musical communities.
The  Kutch Sangeet Sadhak Sangathan, in Gujarat, is an informal organization of 305 musicians representing 38 different musical forms. A live performance of folk music by Khanubha Nanubha Jadeja, enthralled the guests.
"It feels great to celebrate this anniversary … Every Sunday from 5pm-7pm, there will be an exhibition of paintings of the artists of Goa, later with other Indian artists. Plans are afoot to bring artisans from other states, basically for our artisans to learn how to price and sell their products without the intervention of a middle-man," Victor said.
Noting a new focus around the world on "sustainable" tourism that benefits local communities, Victor called on Goa tourism officials to work to support Goa's handicrafts.
Running a museum is not easy, and Victor spends a lot of time researching implements and collecting them, plus visiting and advising the artisans of Goa. Among his planned projects are a Medical History museum and a display featuring Costumes and Jewellery, as well as documenting weavers, potters and lacquer artisans of Goa.
No article on Goa Chitra would be complete without mentioning the amazing work of Victor's wife Aldina, whose support and vision have helped turned the couple's dreams into reality.
Goa Chitra
Mondo Waddo, Benaulim
Ph: 0832-2772910
www.goachitra.com