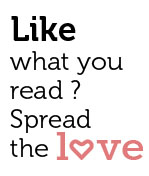 Share
Enter the charming tavern Cantare in Saligao on a Tuesday evening and you will find all the chairs pointed above the bar to the screen showing a quirky and thought-provoking international film. The 15 or more persons gathered of all ages and varied backgrounds come together in a spirit of communal admiration for unconventional films and sharing conversation afterwards about life's many complexities that the films explore. The most recent film,viagra 60mg shown by the 'Wallfly' Film Club this past week, is called 'Away From Her' and stars Julie Christie battling Alzheimer's and falling in love with a fellow patient as her husband looks on helplessly.
Wallfly was started by three film-lovers Kamini, Siddharth and Tara who worked together at a non-profit in Goa in 2011. At the time, there were no regular film clubs screening independent or alternative cinema in North Goa. So they wanted to establish a space where people could spend an evening watching a mutually appreciable film.
Although the three original founders of Wallfly had to move to other cities for work, they passed the baton to friends Deveshe and Akil who've been running it for the past year or so. (Because of the unofficial status of these clubs, and the sensitive censorship issues surrounding the public screening of films in India, most of the denizens of this story preferred that their surnames not appear in print). "We like to really dig around for those gems that don't usually make it to the big screen, at least not in India," Akil says, while Kamini explains that  the films they choose generally tend to be indie, global, award-winning, obscure, impactful, documentaries, mockumentaries or animations. Deveshe adds, "We used to have a rule that we should want to watch the movie, so that even if no one shows up, we're still happy
to screen it."
But it's a rare occurrence that fewer people show up. Besides enjoying a quality film, the event also makes for a great place to meet like-minded people, according to Akil, who admits that the film club is very close to his heart and has made him more sociable as well. It is evident from the attendance that people love the ambience at the venues, too, which change from Cantare in the monsoon to the beach shack 'Pine Tree' the rest of the year. The original founders have even carried on the trend in their new cities, with Tara having started a film club in Bangalore and Kamini planning to do the same in Hyderabad.
Each of the film clubs around the coastal north seem to run on different nights and each seems to have a different focus. The one curated by Sachin Chatte at the Sunaparanta Centre for the Arts in Altinho on Wednesdays, for example, often features classic foreign films from Europe and around the world. And there is a minimal annual fee charged, unlike Wallfly, which offsets costs by hosting films at restaurants that can earn a little income from food and beverage sales. Then there are the documentary screenings at 6 Assagao on Monday nights and more recent American films at the Literati bookstore in Calangute on Thursdays. It seems that one film club inspired another and now one can be entertained in this way almost every night of the week.
Things haven't always been easy but the organisers laugh about the occasional speed bumps now. Kamini recalls the time when "we were contacted by rightwing conservative networks from all over the world who insisted (and threatened) that we should not show the film 'Sita Sings the Blues' because its content was insulting to the Hindu religion. The local police got involved as well, and we did not screen it." Whereas Akil remembers another time when he had to hold the projector cable for the duration of a film because there was a loose connection and the film wouldn't play otherwise.
Although the laws regarding film societies and screenings are pitifull insufficient and vague in India, anyone wanting to start their own film club should consider registering with the National Film Societies Database which saves the trouble of getting a censorboard certificate since the film one rents for viewing is for educational or cultural purposes. And Lawrence Liang, a lawyer and film studies academic from the Alternative Law Forum shared a note that advises "Societies may be able to gain an exception from enforcement by framing themselves as educational institutions or seeking a fair use exception for the purpose of criticism and review." This would prevent copyright-infringement related accusations, as is the case with film clubs in the United States.
Anyone interested in getting on Wallfly's email list can contact wallflygoa@gmail.com.