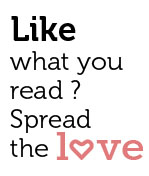 Share
I gear up – wet suit and flippers on, scuba air tank strapped onto my back,  goggles fitted tight on my head,  breathing tube in my mouth – and perch on the edge of the boat, my back facing the water.
Our boat has stopped just off Grande Island. Our young bearded instructor mounts the prow and drops anchor. I gear up?wet suit and flippers on, scuba air tank strapped onto my back, goggles fitted tight on my head, breathing tube in my mouth?and perch on the edge of the boat, my back facing the water.
"Lean back, kick your flippers in the air and go!" barks the instructor. I'm about to plunge down into the Arabian Sea, to a depth of a four-storied building.
A week back we had trained up at the Goa Aquatics swimming pool training center at Candolim. Scuba dive master Gautam, 25, briefed us on the technical aspects of our gear, and on how to breath underwater and show hand signals. Let's go up, let's go down,  I'm in trouble, Running low on air?these are a few important underwater signals that all divers have to be familiar with.
"Heads Up… Breath in…Breath out…Do it again…raise your arm & swing it slowly backwards like in slow motion, you will now find your breathing tube…" he exhorts us. "Yes that's the way to do it…All set ready, now calm your body and soul for a minute…"
Now perched on the boat's edge, this is the real thing. I take a deep breath, lean back and fall into the water with an explosion of foam and bubbles. My diving companions follow suit and soon we are a crowd in the blue waters. Pule Sebastian, a Frenchman, has been on dives in Paris and Brasilia. He is happy with the water temperature. "French water is very cold," he smiles, taking off his airpiece as he bobs in the water.
We grab on to the anchor rope one by one and make our descent. My ears block up, as though during landing/takeoff in an airplane. I breath out against my pinched nose as trained, and it clears up. Jason is by my side. He is senior instructor and underwater photographer, hence my best friend for the dive…I want to live to see those underwater photos and video of me?the macho diver. Facebookians, eat your heart out!
We go down the murky water, where 'viz' (visibility, in diving jargon) is not great, but the welcoming committee of fish is in full force.  Lion fish, groupers and silver gliders are all around us. The bones of an old shipwreck loom up below us. This was an old Portuguese ship that hit a rock hiding just below the sea surface back in 1949. It broke into two and came to its eternal rest on the seabed here off Grande Island. We tap at a part of the wreck and rust particles soar up. Immediately a school of fish dives in, thinking it is food.
A beautifully coloured fish cruises by. I lean out to touch it. Jason gives me the danger sign?waving his palm horizontally?and warns me away. That is a scorpion fish, he tells me later, just a touch of it will be poisonous.
" When I started my first jump I was equally excited going around underwater and dating lion fish, it has  black & white stripes and frills all over its body, looks almost like a bride on her wedding day," says Jason. " But the lion fish, like the scorpion fish, is poisonous, all its frills hold blade like edges with sufficient amount of venom to kill us instantly under water."
Wynelan Luis, our dive instructor, is originally from Bandra, Mumbai. He dropped out from his graduate studies in Commerce to come to Goa and the love of his life?scuba. Gautam, a dive master from Noida, flew all the way to Goa to pursue his dream goals of becoming a scuba diving instructor and dive around the reefs of the world. Goa Aquatics was founded by Anindya Mukherjee, a PADI Master Scuba Diver Trainer.
Certification courses available at Goa Aquatics cover: Open Water Dive, Open Water Expert, Rescue Diver, Dive Master, Assistant Instructor and Instructor. Goa Aquatics are affiliated to The Professional Association of Diving Instructors (PADI), the world's largest recreational diving membership and diver training organization founded in 1966.
A Scuba diving course provides a tremendous adrenalin kick for the adventure seeker, as well as career opportunities in professional diving around the world.
.
.
.