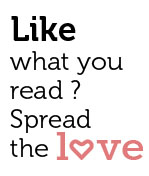 Share
Are they all in syndicates?
A limbless girl sits propped up against a pillar near a shop in Margao. She appears there in the morning, treatment is seen begging through the day, healing and is gone by dusk. An amputee with festering sores lies by the pavement, prominently displaying his stump for the attention of passersby. A wretched looking woman sits by the lane of shoe shops, collecting coins from pedestrians and periodically dropping them into a bag by her side, presenting an empty plate for alms every fifteen minutes or so.
Adolf Fernandes, a resident of Panjim, describes a recent scene at the Three Kings feast (a Catholic religious feast celebrated across Goa) at the Reis Magos church along the Mandovi river.
"There were so many beggars there, and they were dropped at the venue by a vehicle," Adolf tells me, hinting at a possible beggars' syndicate at work.
[tok id=5f4ad5aca0c9f354a4d5551a68841f44 partner=9385]
Despite a number of stories of the kind narrated by Adolf and other scenes of women carrying infants to beg or young kids begging in packs, top police officials revealed the force has not launched any specific investigation to unravel the story behind Goa's growing beggar numbers.
Everybody knows the horror stories, where brutal syndicates even maim their employees to make them more pitiable – an Indian reality made famous worldwide by scenes like the one in Slum Dog Millionaire of a child having his eyes burned out by acid.
There's little evidence such brutality takes place in Goa, though it's entirely possible that some of the  disfigured individuals who make their way to Goa from outside could have been maimed by syndicates in their home states.
Anecdotal evidence indicates beggar syndicates do in fact operate in Goa. On the other hand, spend a little time investigating the phenomenon and you will learn that begging in Goa runs the entire gamut – from the organized syndicate to the solo operator to the truly humble individual in need of help.
On Panjim's busy 18th June Road, it would be a rare exception if you aren't approached for alms by shabbily dressed young women with an infant in their arms.
I engaged one such woman, who held a very thin, lethargic baby and was begging, in conversation.
She was 24 years old, she revealed to me, adding that her husband was an alcoholic and would not provide for her or their child, forcing her to beg.
Can't you find work? Are you using the child to gain sympathy for begging? Are you deliberately withholding food or drugging the baby so its plight can help you get better alms? Are you employed by someone to beg? I didn't want to appear callous, but I also wanted to know.
I guess I shouldn't have been surprised that her answer to each of my questions was "no." Was that because she isn't working for a syndicate or because she didn't want me to think she is? Whatever the truth, I decided to run to a nearby shop and buy a packet of Marie biscuits for the infant.
The scene is no different in a number of other Goan cities and towns. Beggars, young or old, men or women, are a common sight, especially in regions known to be tourist havens. Women with crying or frail infants in arms, begging for alms is also a common sight in Goa's coastal belts frequented by tourists, especially foreigners.
"The idea is to attract attention with the plight of the baby and eke out generous contributions, especially the foreigners," says Police Inspector, Nolasco Raposo.
Nolasco, who heads the sensitive Calangute police station and with jurisdiction over the entire Candolim-Calangute- Baga stretch, rescued 18 child-beggars just this past December.
Nolasco himself led the team and had an NGO activist in tow when the kids were picked up from the area around the Calangute church and sent to Apna Ghar, the government-run protection home in Merces, a village on the outskirts of Panjim.
Nolasco says he acted on the request of Goa's Child Rights Protection Commission.
When it's adults who are caught begging, the police book them under the provisions of anti-begging laws, which are lenient and generally allow the beggars to be promptly freed.
The police inspector continued the drive early this year and netted three more kids.
According to Sameera Kazi, the chairperson of the Child Rights Protection Commission, the rescued children will be repatriated to their home states once family members are found who can take them in.
It's clear that many of Goa's beggars are from outside the state, attracted by the spending power of tourists. The cop in charge of Calangute says it's the European tourists they mostly target.
"I know several of them who come to Goa only for two-three months in peak season only to beg," Nolasco said. He declined to name them, however, or to say whether he initiated any action to repatriate them.
Giving alms to the poor is a Goan tradition, exemplified by the Dempo family, which regularly organises lunches for dozens of prisoners at least twice a week.
"It's a tradition started by our ancestors and it's our duty to continue it," said a member of the Dempo family, who said he didn't want his first name used so as to adhere to a tradition of anonymous giving. They are not alone and some other wealthy Goan families too follow this tradition of providing meals to beggars.
Another traditional custom here in Goa, and followed to this day, is to organise sumptuous meals for beggars on the eve of Catholic marriages.
Known in Konkani as 'Bikareanchem Jevonn' (beggars' meal), about a dozen poor people are invited to the house and treated to a good Goan meal by the host, the bride.
It has special significance among Goa's Catholics and is intended to remember long dead ancestors of the family.  Among Goa's majority Hindu community, the tradition is followed but by a different name?devkarem.
In the past, older women from lesser privileged communities in Goan villages would go around in twos or threes begging for alms. It was a common sight to see them blessing the children of the house after receiving a little rice grain in a kotti, a dried coconut shell. No money was asked for. With greater prosperity across all strata of society, this practise has now faded away.
Many Goans see today's breed of beggars as aggressive and unwanted. They want the Goa police to do more than just sporadically pick up beggars and book them under lenient anti-begging laws – mostly because the state feels that their presence hurts tourism.
"The signs, women with crying infants in their arms to beg among others amply point to the possibility that they are organised into a begging syndicate," says Jonathan D'Souza, whose NGO Helping Hands works closely with the cops to rescue the children made victims.
"They should launch a pan-Goa investigation and probe thoroughly to get to the bottom of a possible begging racket," he adds.
Neither Jonathan D'Souza nor the other NGO representatives contacted for this story were able to definitively state whether beggar syndicates are at work in Goa – a surprising reality given their task of working closely with beggars.
.
.
.