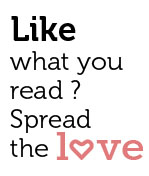 Share
At Goa 'Pop-Up' Store
Amutual love for fabric and travel have inspired actor Amrita Puri and her mother Anita Puri to launch their brand new clothing line'Akuri by Puri'.
The collection featuresIndian motifs and fabrics in contemporary silhouettes that has global appeal with casual, hipster and formal looks.
Therange includesdresses, maxis, kaftaans, beachwear, kurtas, pallazos and Indian wear.
This exclusive collection is the very first venture by the dynamic duo, who are thrilled to present their new collection here in Goa. The special showing of the clothing label 'Akuri by Puri' will be held on 11th January 2015 at the Acron Waterfront resort from 11:00 a.m. onwards.
Amrita Puri is a well-known actress known for her critically acclaimed roles in films such as 'Aisha', 'Blood Money' and 'Kai Po Che'. She has also worked in theatrical plays such as in Quasar Padamsee's'Retellings View From The Stage' and 'The Interview'. Currently, she is working on an on going production of Rage Productions 'The Glass Menagerie'.With a flair for pulling off sleek and elegant styles, Amrita has always had a keen eye for fabric and attention to detail.
Amrita describes their style as comfortable, all-occasion wear with an ethnic twist. The Indo-Western collection is heavily inspired by tie and dye in free flowing fabrics like silk and georgette. "A lot of our garments have an easy chic feel to them and a certain sensuality that these flowing fabrics lend to them. We have also used mirrorwork and Ikat that have been sourced directly from the interiors of Gujarat." remarks Amrita.
The brand name is derived from a Parsee preparation of scrambled eggs infused with spices, which sums up their aesthetic approach. Craftsmanship, quality and uniqueness form the essence of Akuri and their collection is currently on display at the 'Mythology' boutique in Singapore.
Note: The corner is a regular space where businesses, entrepreneurs and all others with noteworthy projects can 'strut their stuff"