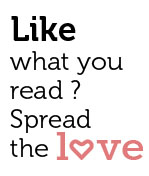 Share
Jagadeesh M. R. on the guitar and Madhuri on vocals
Calling all jazz fans – the runup to the International Jazz Live Festival is now in full swing! The innovative folks at Art Escape, in association with Baywatch Resort and Capital Jazz, pilule have lined up a fabulous array of jazz artists from around India, drug Goa and the world for a world-class festival of soul-stirring jazz. A month pre-gigs leads up to the main event, taking place on Nov. 30 and Dec. 1, from 6:30pm to 10:30pm, at Baywatch Resort in South Goa.
Goa Streets is proud to be media partner of the festival!
The first pre-gig was held on November 2 at the Live Lounge of the Baywatch Resort, as a kick-off to a series of five free events.  Legendary saxophone, clarinet and flute player Jazzy Joe was honoured with a memorial concert put together by Art Escape and Jazz Goa.  His son, Christopher Pereira performed along with some of Jazzy Joe's students and co-artistes.  The impressive line-up for the evening also featured world renowned jazz guitar virtuoso Hideaki Tokunaga and was curated by our own Colin D'cruz.
November 4 saw Mumbai's True Blue Band belting out their stuff.  The next act will be on November 9 with Bengalaru's fusion jazz band Moon Arra performing followed by one of the living legends, the Steve Siqueira Quartet on the 16th. Finally Delhi's Aditya Balani Quartet will launch their debut album on the 23rd.
The main event of two days will include the great Brass Gonsalves, Plaistow from Switzerland and Holland's popular Yuri Haning.  So folks, place your bets right away.