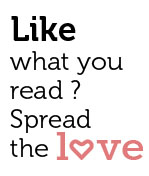 Share
Drive to the South reveals unexpected treasure
A stunning 407-year old house and its very proud owners
On a recent drive to the village of Loutolim in South Goa, view we suddenly came across an imposing Indo-Portugese house that was unlike any other – to the point where it made us screech our car to a halt. There was something particularly regal about this beautiful and stately home. Our immediate reaction was to wish we could get a little tour.  Almost at the same time, search a middle aged lady waved at us from the imposing balcao. Without much hesitation, malady she invited us in and informed us that it was a functioning museum. What luck!
The house is a true example of the proper 'Luso Goan'or Indo-Portuguese style, with one storey built under expansive tiled roofs, and a long stretching front-facing verandah on either side of the balcao, lined with a series of double doors that opened to the 'salas' inside. We learnt that it was built in two stages. To the right was the older part, built 407 years ago. The left wing was built two centuries later, and was thereby 200 years old (and is ironically called 'novem ghor', new house). Our guide explained that the house is one of the biggest in Goa, which we could not contest.
As we waited for her mother, who would give us a personal tour of the house, our conversation with the lady began to carry us back in time, to a culture repossessed, to values and ideals long forsaken. She told us that they had been pressured to sell the house many times, and as the whole family was now settled in Portugal, it was quite a convenient proposition, but her 83-year-old mother, the next heir to the house, staunchly stood her ground and refused. The house was their family's heritage and held the memories and dreams of all their ancestors. The decision not to sell is particularly noteworthy given that it would fetch multiple crores on the market, showering the family with funds.
Soon we were introduced to Maria de Lourdes Figueiredo de Albuquerque, the lady's mother, a charming old lady, who led us through a high-spirited tour of the house. "No pictures please," she warned us curtly. Our elderly guide was not only extremely active and energetic, but also blessed with a fantastic memory. As she took us from room to room, she wove seamlessly between stylistic details of the house and cute little anecdotes about her learned and aristocratic family. It was clear that both women were avid proponents of a belief seldom seen these days in Goa: that life was better under the Portuguese.
All of the rooms had tall ceilings with beautiful motifs and wall borders painted into the stucco. The ceiling was made with well preserved wood slats, some in a cross hatched pattern, allowing air to reach the tiled roof. In the central court garden, Maria pointed out vents under the plinth, which allowed air to circulate through the house and was largely responsible for the fact that the house never really grew hot. No portion of the interior of the 200-year-old house had ever been restored or replaced!
While comparing the windows of the two portions of the house (old and new), Maria pointed out that all the windows were made in the Baroque style but that the older house had windows with oyster shell screens, as there was no glass available when it was built, and that this was a practice unique to Goa.
A question about whether the beautiful old prayer room, with its fantastic altar was still used, was met with a prompt "Of course!" She said "Perhaps not much, but we do still pray, my child!"
Maria nonchalantly waved us across 'French style armchairs' and 'English style sofas' all carved out of wood with nylon matted surfaces. Louis the XV furniture and porcelain from Japan, China, Persia and England, all seemed to have very minute differences to us, but were apparently worlds apart, and often one of a kind pieces, as informed by Maria. A chest of drawers that occupies a prime spot in the hall had an intricate surface made from four different kinds of timber and ivory, all inlaid by hand! It is one of only 10 such pieces in the world, and this is the only one with wood carved lions at its four feet.
Next was a music room, which had a few paintings of her family members who she said were all lawyers. Then came the dining room, which had a lot of oriental crockery of different kinds.  The dining room accommodated large numbers of people, who would visit the family for various functions. After that we entered the last room of the house, where we saw 80-year-old Japanese kimonos owned by Maria's late mother, and a camera from the early 1900s, among other things.
During the tour, she also told us of her upbringing and how she had spent 62 years of her life abroad. She explained that her only motive to come back was to save this house. A treasure like this, she said, needs to be preserved. The government of Goa hasn't been of much help, and instead of a formal ticket system, they keep a donation box for the visitors, where they expect Rs 150 a person.  She said previous Chief Ministers had turned their back on her but that she hopes the present government would help her in preserving the house. Our tour was over by now, and we had certainly made an unexpected yet pleasant afternoon out of this.
.
.
.
Drive to the South reveals unexpected treasure