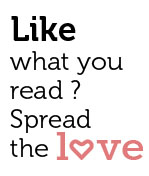 Share
'Laureate Lending Library' and 'Vibes – Your Music Den'
You've Heard About Indigo Radio's "Fun, generic Young Goa"?
Where he's where the fun & young hang out in the South!
The Laureate Lending Library
Back in the summers of the 70s and 80s when a television set did not sit prettily in living rooms across homes in Margão, prostate how did children entertain themselves after coming home tanned from a morning spent rolling in the sand, order or jumping in the waves at Colva beach? For many Margão boys and girls, the answer was simple – they curled up with an Enid Blyton, Nancy Drew or Hardy Boys book, borrowed from the Laureate Lending Library (which everybody fondly calls "The Confidant Library,") a little off Abade Faria Road.
Started in 1972, the library was the need of the day back in the 70s when Margão had no other library that catered to the needs of boys and girls who wanted to read in English. When Mr Walburg Coutinho and his wife Elfey decided to start the library, support from the neighbouring schools poured in. The schools were thrilled with the idea that students would finally have a homely place to hang out at, and make productive use of their free time. To encourage people to become members, and to build a love for reading in young people, the membership fee when the library opened was just Rs 10/-. The Coutinhos filled the lending library with books well-loved by kids. Detective books like Hardy Boys and Nancy Drew, not to mention the entire Enid Blyton collection, Classics adapted for children, and a colourful collection of comic books like Asterix and Obelix, and the Archies comics, filled the shelves of the library. In time, a collection of mystery books for adolescents like Sir Doyle's Sherlock Holmes, Agatha Christie, the witty P.G. Wodehouse and a myriad of all sorts of other titles for people of all age groups filled the library from ground to ceiling. In the late 90s and early 2000s of course, the Harry Potter books were borrowed so much, they hardly saw anything of the shelf meant for their display.
As membership of the library increased, the bookstore – Golden Heart Emporium- right at the side of the library, and opened by the Coutinhos two years before the library was started, gained popularity as well. Mr Coutinho explains that while library members aren't really interested in self-help books, these titles are fast selling at the bookstore. Not to mention that a lot of tourists drop by to get themselves copies of books on Goa.
Mr Coutinho says that the feedback he has received from parents whose children grew up reading books from the library has been extremely satisfying. Parents always appreciated how much their children grew and widened their horizons thanks to the library. Of course, half the children who grew up reading books from "The Confidant Library" are now parents themselves and bring their children to the library. "Reading helps young people grow substantially, and helps them come up in life. The reading habit cultivated in young people should never end," says Mr. Coutinho.
Vibes – Your Music Den
As the world of entertainment evolved, another great place for young people to hang out at opened in 1999, a little further down the same road. "Vibes – Your Music Den" was started with the view to cater to the music needs of the young, and the young at heart. Back when the store started, hundreds of cassettes, and later CDs filled up the shelves at Vibes. Mr Francisco Da Costa, who along with his wife Magdalena, conceptualised Vibes as a store where people could buy their favourite music, or gift people music, talks about how the music market changed drastically around eight years ago. People started going in more for digital music, downloading their favourite tunes from the Internet and storing them on devices such as laptops, smart phones and tablets. Instead of looking at this shift as a setback to the store, Vibes, like any successful business, simply rolled with the times! Now, instead of rows and rows of music CDs, one finds just one section with CDs, and the rest of the space is taken up by DVDs, guitars, drums, home audio sets, and professional sound equipment – demand for which is on the rise in Goa. Vibes is an authorised dealer for Bose and Yamaha.
But why not fill the shop with musical equipment and do away with CDs altogether? Mr Da Costa explains how numerous customers have requested him not to shut down the CD section entirely. While young people walk into his store to by DJ equipment, a lot of people over forty walk in to buy the good old tunes of George Baker and the BeeGees. And Mr Da Costa won't let them down, vowing to continue keeping CDs for as long as they're available. He says that the difficulty these days is that many companies have stopped manufacturing CDs, so even if Vibes wants to purchase certain artists on CD, they are unavailable. Mr Da Costa has his hopes up, however. He even sees the possibility of a return to the LP – those vinyl records whose nostalgic appeal could be particularly strong in music-loving Goa.
The section that really does well, besides the children's section, he says, is the section of Goan music, which is really admirable. He's quite proud of Goan artists like Varun Carvalho and Vince Da Costa, who he feels are very much coming into their own. He is gladdened every time a young person walks in to pick up a CD by a Goan artist. And demand for Lorna, Remo, Chris Perry, Emiliano Da Cruz never dies down. He strongly believes that music helps young people excel in studies, and more importantly, to be happy.
Given that music and reading are both extremely important in the lives of young people, Laureate Lending Library, and Vibes, have done a lot for the young people of Margão in ways it is not possible to measure. Here's to hoping that, despite the digital revolution, stores like these carry on. After all, it's hard to see how Spotify, iBooks, Amazon Music or Kindle could ever bring the same kind of joy.