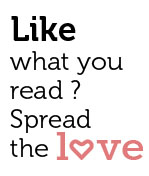 Share
Could He Emerge As The New Power Centre In Margao?
In an interview with Streets, salve Fatorda MLA Vijai Sardesai talks about his campaign for the upcoming Margao Municipal elections and his activities in the Fatorda constituency.
Goa Streets: You have fielded a panel in the Margao Municipal elections. How confident are you of victory?
Vijai Sardesai: I am quite confident. I have taken up the challenge of the Hon. Chief Minister, link that this be treated as a semifinal. I welcome the statement that he has made. I only say that once the BJP loses the elections, view they shouldn't say it was a quarter final. I am quite prepared to take on all the manipulations, all the cheating practices that they are involved in. I am quite sure that the Goan socially and politically conscious electorate will see through the game of the BJP, to divide the votes of Goans and to win the elections by default.
GS: Have the power centres shifted in Margao with the recent episode of Digambar Kamat?
VS: My involvement is as far as Fatorda is concerned. I am very clear that the power centres have to be renewed time and again. We have seen the last Municipality being converted into a den of corruption, into an inefficient body which could not deliver on promises made. This body had defected to the BJP en masse after the BJP government came to power, on … promises of giving a 50 crore package for development, which they have been subsequently fooled. So all these games of the BJP, the musical chair politics model of the Margao Municipal Council, came in because of the active support by the BJP. Some of the people involved in this musical chair politics and corruption in the council, who I call political garbage, have been fielded by the BJP on their official panel, which shows the direct involvement of the BJP in the musical chair politics and the instability as well as the corruption that plagues the Council.
Therefore the alternate model that I have put up to the people of Fatorda only, is a model of young new faces. Out of twelve, eleven are new faces … If good people don't come into politics we will not be able to clean up the system.
Whether power centres will shift I am not aware, as I have not contested the whole council, I have only contested my constituency … But I have only come into an alliance with the Congress-backed panel in Margao because we are natural allies fighting a common enemy, the BJP, which centrally as well as in the State have belied the expectations of the people, who have fooled the people by promising them 'acche din' and have given them nothing but price rise, corruption and growing intolerance in society, which is one of the biggest problems.
GS: Panjim is to become a Smart City. Will Margao remain a messy city?
VS: The Chief Minister, and the Defence Minister, come to Fatorda and Margao often these days, I have put 10 questions to him. One of them is a pointed question on this, why Margao was neglected and given a raw deal when the decision was taken to appoint consultants for the Smart City project, and Panjim was notified as a smart city and not Margao. So it clearly shows the step-motherly treatment towards Salcete and Margao in particular by the same BJP leadership who are now coming to Margao to ask for votes. So they have first cheated us and now they are coming asking for votes.
GS: Keeping the Smart City aside, why are bypasses getting stuck because of a few houses? Why is the chapel still protruding on the Kadamba Bus-stand road?
VS:   I will be removing the chapel within the next six months. I will be shifting it from that side to this side. I have the Chapel Committee with me, I have got the land, and also the work order and tender. In Fatorda constituency all such bottlenecks will be addressed. And they are all being done with the concept of development by consent. We are not forcing anyone through land acquisition or giving them threats of police action. We are doing it by taking them into confidence.
GS: What would you consider are three of your greatest achievements in the last one year?
VS: I have built one road that actually symbolises Fatorda Circle. It is the road from the Collectorate Office to Agalli. It was a road of 4-metre width, with fisherwomen sitting by the side. I have made it into a 15 metre road with a dedicated two-wheeler lane, with the fisherwomen shifted to an open space and building them a traditional Goan tintto, with a complete protection of the Goan ethos. Now this has been development by consent. I have broken several compound walls of people, which I have reconstructed. This is one development that has solved a bottleneck and traffic congestion in Fatorda for years to come. I have got 17 crore rupees worth of work orders already with me, when the rains have complete gone I will start working on them. Totally there are five roads in Fatorda, and I am quite sure that at least three roads will be widened to international standards.
Number two achievement is providing subsidized sewerage connections for hundreds of people. Earlier to get a sewerage connection you would have to pay forty to fifty thousand rupees. Now you have got a subsidized sewerage connection scheme from the government, which costs five thousand rupees … Connectivity to the sewerage pipeline has been more or less achieved. There are still people yet to be connected, but I think by the end of my term everybody will be connected.
The third thing is that I have created an awareness towards an organic Fatorda. We are a rural-urban constituency. So there are a lot of Goan farmers who used to cultivate their fields. For the last five to seven years I have been giving the farmers free seeds, free manure, free harvesting. So every agricultural activity has been fully subsidized by me in my constituency, without the government coming into the picture. That way I have encouraged a clean and green Fatorda. I have myself given dustbins to most of the houses, so as to have a door-to-door garbage collection at one source. Clean and green Fatorda, sewerage and good roads – this is development.
GS: In the past there has been talk by the council about elevated walkways, etc in Margao. Will that not aesthetically clash with the heritage character of Margao city?
VS:  I am completely for heritage preservation. Just like in Fontainhas, I have proposed a heritage festival here. I have also proposed that the entire Old Market area up to Borda should be given special grants under heritage preservation. We have the Camara Municipal de Salcete building which is collapsing. The government is wasting hundreds of crores on development that is not necessary. Ten crores could be spent to preserve this heritage … I am completely in favour of preservation of heritage, of development not eclipsing the ethos of the place. Whatever development happens, it can still go hand in hand with preserving the architectural as well as other aspects.