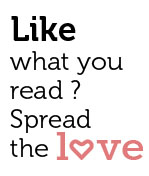 Share
 At Park Hyatt Goa Resort and Spa
Park Hyatt Goa Resort and Spa presents "Shisha at the Park", there a lounge-style alfresco set-up at the Praia De Luz, including rich tone cushions, candles, Arabic café cuisine and shisha.
The menu includes cold and hot mezze, with such traditional favourites as Hummus, Beirut hummus, Babaganoush, Labneh, Moutabal, Fattoush, Beetroot salad with salted yoghurt, eggplant salad, Circassian chicken, Falafel, Cigara cheese borek, Spanakopita with lamb/mushroom, Turkish lahmacun, Kofte and more. A beverage list featuring non-alcoholic beverages, fresh juices and mocktails, as well as hot beverages is also on offer.
"Shisha at the Park" provides a large variety of shisha flavours for guests to choose from, among them Mix fruit, Chocolate, Kiwi, Grapes, Double apple, Strawberry, Blueberry, Paansalsa, Orange, Mint and Watermelon. Prices range from INR 800 plus taxes onwards.
Our elegant lounge bar, Praia de Luz is the perfect setting to admire the stunning sunset, nibble on canapés before dinner or simply meet with friends over a glass of fine wine or exotic cocktails.
Time: 6:00 pm – 11:00 pm
Price: Mezzeh starting at INR 295 plus taxes per person onwards
Shisha starting at INR 800 plus taxes per person onwards
Venue: Praia de Luz, Park Hyatt Goa Resort and Spa
For reservations and more details please call +91 832 2721234 or visit goa.park.hyatt.com
Note: The corner is a regular space where businesses, entrepreneurs and all others with noteworthy projects can 'strut their stuff