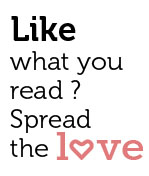 Share
Marijuana. It's a drug. It's illegal. And it's super prevalent in Goa – where many folks use it the way others enjoy an after-work drink. Its recreational use in Goa's beach belts, ambulance especially among foreigners, abortion has been going on since the 1960s hippie heyday. It's no secret that among the Anjuna/Vagator/Arambol crowd, illness a joint is as common as a Kingfisher. What's somewhat less known, however, is its wide use among regular Goans. Below, Streets correspondent Ashley Rosario takes a look at one such user and provides some insights into his world. We're calling him Stephen. That's not his real name.
 Smoking weed (marijuana) makes my mind freer and lighter than usual. I feel it helps me think more clearly on serious issues in life like making career choices," says Stephen.
In his twenties, Stephen is getting trained to be a professional dancer, and does not believe that his habit affects his life in any way.
"No. I don't think so," Stephen, into his early twenties, shoots back when asked whether his indulgence has impeded his path to achieving any goal he may have set for himself, either in academics or generally in life.
Like many marijuana users, Stephen got initiated into the habit because of peer pressure.
"Obviously because a few friends of mine smoked, I too began doing it," he told Streets.
Was he reprimanded or confronted by his folks when they discovered his habit?
"No, not really," he reveals, adding that it was he himself who voluntarily revealed it to his mother.
"Yes, my mom did try to talk me into giving it up but I guess she's reconciled to it now. Very recently, she (mom) even took a couple of drags from my joint," Stephen said.
"I know that use of any substance is bad for your health in the long run. But I guess it's okay for me because I do smoke and my body can take it. Maybe when I begin to feel it's affecting my health, I may kick the habit," he says.
Stephen says he smokes pot two or three times a day. Whether that officially makes him a drug addict is a matter of debate.
Addiction is a user's compulsive need to use drugs to function normally. When deprived, the user suffers from withdrawal.
Although there is no specific data or survey conducted by health authorities on drug use in Goa, the practice is prevalent among Goan youth and a significant number of visitors.
One student from a reputed College in North Goa revealed that weed and other lighter drugs are commonly done by students, especially the brighter ones. But, he admits, it is all done on the sly without the knowledge of authorities, who are otherwise very strict about drugs once they discover it.
[tok id=53614e9147d32a18d2a22947ba33aec6 partner=9385]
"There are a few who do the stronger, chemical stuff. But these are kids of rich parents. It's unlikely that parents know about it," he adds.
Goa's tryst with drugs dates back to the 1960s, to the days when the 'flower children', or hippies,  arrived to discover the virgin Anjuna beach.
There was a time in the 1970s and '80s, when it was quite scandalous to have a family member into drugs.
This doesn't seem to be the case anymore, if Stephen's account is anything to go by.
Agrees Soter De Souza, a trained counsellor who worked for several years in drug and alcohol rehabilitation at the now defunct AshaBhavan centre in Tivim, a village in North Goa.
"Drug abuse, from what I gather from various sources, has increased by leaps and bounds compared to what it was in the hippie culture days. What's worse is that it has gained acceptability in Goan society. People no longer get alarmed when they learn that X or Y from the neighbourhood is indulging in drugs," Soter told Streets.
Soter also lamented the lack of any significant rehabilitation centre for drug addiction in Goa.
"Even the one run in Mapusa by the government has shut down. The one at Anjuna run by Kripa Foundation has high fees for admission and is beyond reach of many," Soter adds.
Although the use of banned substances has attained some level of tolerance and acceptability in society over the decades, the authorities haven't altered their view since 1985, when the first anti-drug law (Narcotic Drugs and Psychotropic Substances Act) was enacted in the country.
Penalties for drug possession and trafficking are stiff in India – generally 10 years in prison for any drug listed under the act, including marijuana. If you're caught with fewer than 100 grams of marijuana, the fine is Rs 1 lakh and a prison term of six months.
Marijuana and hashish are plentiful in Goa, along with other drugs including ecstasy, cocaine, LSD, magic mushrooms, Ketamine and, to a lesser extent, heroin.
Recently, the federal government has begun talking of the need to check a seemingly "alarming rise" of drug abuse in the country, and formed a committee to help devise a new national policy.
For better or worse, Goa may well find itself at the centre of these new efforts.
.
.
.