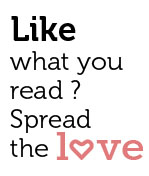 Share
'Difficult Dialogues' Conference Coming Soon
As an independent, non-partisan forum for discussing critical issues in south Asia, Difficult Dialogues 2016 is the first edition of an annual festival based on the conviction that knowledge sharing is the cornerstone of progressive change in this fastest growing region of the world.
It will take place between January 28-30, 2016 at the International Centre Goa (ICG) and Cidade De Goa. The focus areas of panel discusions this year will be: Global Finance, Infrastructure, India and West Asia, and Civil Society.
Curated by the South Asia Centre, London School of Economics and Political Science (LSE), and Television for the Environment (tve), Difficult Dialogues 2016 has three key components – LSE India Summit, tve Dialogue Derivatives and Daring Debates.
The forum will bring together outstanding policy makers, experts, scholars and academicians on a single platform, along with more than 400 delegates from around the world to interact, debate and derive solutions.
There will also be a panel discussion on Global Goa, with prominent speakers engaging in conversation about multiculturism, trade and economics in the state.
Some of the eminent personalities gracing the event include Arvind Subramanian, Naina Lal Kidwai, Craig Calhoun, Erik Berglof, Jason Burke, Mridula Sinha, Nasser Munjee, Pavan K Varma, Pratap Bhanu Mehta, Sam Pitroda, Shashi Tharoor, Shivshankar Menon, Siddharth Varadarajan, Srdja Popovic, Sukhadeo Thorat, Urjit Patel, Yashwant Sinha and Yogendra Yadav.
Difficult Dialogues is a unique initiative put together by philanthropist and businesswoman Surina Narula in collaboration with Oroon Das.
"Difficult Dialogues aims at working with individuals, organisations, think-tanks, media, government and parastatal institutions to debate south Asia amidst its constituent countries and the world-at-large. Through this platform, the team envisions to encourage multi-faceted dialogues and debates for positioning south Asia as a dynamic and global influencer of power and concrete policy changes. We look forward to an overwhelming response leading to meaningful actions by people across sectors that will bring the desired change in the society," explains Surina Narula.
Bhagyashree Dengle, Executive Director of Plan India, one of the partners of Difficult Dialogues, spoke at a recent press conference of her long-term experience working with Surina Narula. She manages Plan India, develops its strategies, measures progress, partnerships and alliances, and looks after advocacy on child rights issues. She is the author of several papers on child rights and reproductive health issues.
Since youth engagement is an important essence of any society, tve launched Daring Debates, a series of debates amongst college students on whether civil society can advance social change. Daring Debates is an initiative to promote discussions around notions of being civilised in contemporary India, and its implications on our understanding of citizenship in the unique dynamism of Indian democracy. Organised across five cities in India – Delhi, Goa, Guwahati, Kolkata and Mumbai – Daring Debates will conclude with a finale at ICG on January 30, 2016.
Daring Debates Goa will be held at Goa University in the Social Sciences Seminar Hall, Arts Faculty Block on December 9 at 10:30 am. The judges are writer-publisher Frederick Noronha, actor Pooja Bedi and installation artist Subodh Kerkar.