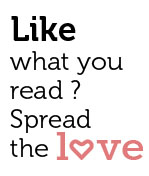 Share
 Welcome again! When it comes to content, the third edition of Goa Streets is the one we're most proud of. On these pages, we tell you why you should be very sceptical of anyone who claims Goa is not a land of tigers. The mighty beasts are being driven out, of course, but no one can deny the pugmarks they have left on Goa's landscape and lore.
 We take you inside the Aguada Central Jail, where convicted murderers find solace through creating stunning works of art. Our senior correspondent opens up about his deaf sister's heart-wrenching journey to success against great odds. We also take you inside a Goan convention of transgenders, and hear their stories about what it's like to be born different in an unforgiving society.
At the same time, we tell you where to get the best Italian food in Goa, what's happening at the International Film Festival of India and explore the funky Goan phenomenon of the one-man band, among many other compelling 'reads.'
Please also check out our listings on everything from restaurants to nightclubs to social events to dance classes. We promised to provide comprehensive information on everything there is to see, do and eat in Goa. And we also promised world-class journalism. We hope we are delivering!