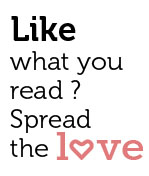 Share
Goa is distinct from the rest of India in almost every aspect, from its unique history and culture, to its almost mythological position in the modern Indian mindset. Creativity and beauty flow abundantly in this sunny state of ours.
One example of such creativity and beauty is The Clematis Boutique Hotel. The hotel recently underwent a makeover which was designed by the owner himself, Mr. Sanjiv Jain.
While Goa is filled with resorts and hotels keen on giving tourists a glimpse of luxury, Clematis goes a step further and spoils the tourist by offering some of the best service in the market.
Clematis, situated in the calm locales of Candolim, offers a quaint and peaceful atmosphere to escape to. The Aqua Suite is adorned with Egyptian cotton sheets and a large rainforest shower to pamper you. Clematis, with its spacious seating area and humongous Gazebo, makes the perfect retreat to escape from the harsh realities of the world.
A romantic outback for kindling souls, Clematis goes to great lengths to make your stay delightful. Want to spend a memorable evening with your truly beloved? Clematis will garnish your tub with rose petals and embellish the room in soft candlelight to set the mood for the evening! A swimming pool, too, is at your disposal for all those seeking to cool themselves under the afternoon sun.
The bar offers an array of drinks for the thirsty soul, and the prompt service guarantees you are never left unattended. The menu is expansive, with a huge variety of cuisines for you to savor.
Clematis, with the sun and the sand, is a sight to behold. Cradled amidst a throng of coconut trees, the resort puts you at ease and erases all qualms, wrapping you in comfort and bliss. Rest assured, you will be sitting in the lap of luxury at Clematis without any worry in the world!
Testimonials from people who've stayed at Clematis:
"It's been a lovely experience, starting from my airport pick up, then the beautiful room decoration and warm welcome. I booked the Aqua Suite and it was beautiful, neat and up to my expectations. Private plunge pool was the icing on the cake. The candle n petals decoration brings it to the utmost for a romantic drink with your soulmate. A romantic dinner with a guitarist singing your favorite songs while you are enjoying your dinner in 'Gajibo' with your partner takes you to another world…"
"We had visited for our honeymoon, and this hotel offered a very good experience. The hotel has a great location, just off Candolim beach. The beach is a 2-minute walk from the hotel, and very calm and quiet, perfect for couples. The rooms and hotel in general are very clean, and staff is polite and accommodating, and ready to assist with anything you may need. Housekeeping had made beautiful towel arrangements on the bed and each day the bed was made in a new and creative fashion. Will definitely visit again!"
Note: The Corner is a regular space where businesses, entrepreneurs and all others with noteworthy projects can ' strut their stuff'