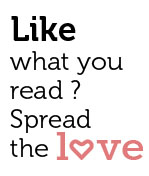 Share
Christmas and New Year are the most wonderful times of the year for the complete family especially for the revelers. In fact, the total beverage alcohol sales reach high during this festive season. It's certainly special if your liquor packs meet the needs of customers who are time-poor and ready to spend big on last-minute premium gifts.
The holiday season is around and has great reasons for revelers to choose their favorite tipple. The best way to truly relax and embrace the festival party spirit is to devote a good chunk of time and effort beforehand towards ensuring you've got everything you're going to need the best.
No wonder, jumbo packs always gives value for money. There are array of brands like Johnnie Walker Red, Blue and Black variants and Chivas Regal in 4.5 Liter jumbo packs. Then there are the Two-Liter jumbo packs of whiskies like: Black Dog, Antiquity, Signature, Royal Blend, Royal Challenge and John Rider.
Jumbo packaging cues, such as Royal Blend and John Rider International Whisky, which attempt to convince the consumer they are buying a product that's worth far more than others; a value for money product for a 2- Liter "special gift-carry pack" which is the first of its kind packaging in the liquor industry.
Gifting remains a key driver of spirits during the festive season, particularly in the beverage sector where large numbers of spirit brands are given as gifts. Whisky remains the most popular sprits gifts in this channel.
Retailers in Goa have already prepared for the Christmas and New Year rush. Alcohol is a big seller during the festive season and they don't want to be left without stock. They have lots of promotions on various products, but will leave some space for gift-packs as people would often pick them up as a last minute present when they have forgotten to buy for someone. Spirits will do well during this season as consumers want to treat themselves over this festive season.
Wishing all of you a Happy Holiday Season and a Happy New Year! With that we raise a glass and toast to 2014 a great year and to the coming of 2015. Cheers!
Note: The corner is a regular space where businesses, entrepreneurs and all others with noteworthy projects can 'strut their stuff"