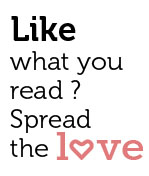 Share
4 New Konkani Movies Hit The Screens In Goa
Here's something to be absolutely delighted about: Konkani cinema is at an all time high. Four spanking new films have hit Goan theatres within a span of just over a month. What are they all about, we hear you ask. Film critic Sachin Chatte offers Streets readers insights into the four flicks:  Hanv Tu Tu Hanv, Enemy?, Home Sweet Home 2 and Nirmon.
In the 1980s and 90s and till the International Film Festival of India moved to Goa, there was a considerable lull in Konkani cinema, after the glory days of the classic Amchem Noxib, Nirmon and other films that were made in the sixties. Thanks to IFFI, interest in Konkani movies has revived and many young film makers are taking up the challenge.  Fortunately for the directors, there are producers in Goa who are ready to put up the hard cash, though they know very well that returns on their investment will be very modest.
One noticeable change in the new crop of films is that they are getting better in terms of production, sound design, camera work. These budding film-makers are now using the cinematic medium much more effectively.
While Bardroy Barreto's Nachom-ia Kumpasar, a big hit among the audience with people opting for multiple viewings, is still going strong even after a year of its limited release, here are four brand new films that have grabbed attention.
Hanv Tu Tu Hanv – Dubbed as the first Konkani science fiction film, it has a story that is off the beaten path. A miserly old man Jude (Fermino Goes) suffers a heart attack and dies. The doctors manage to bring him back to life after performing an 'experiment' but they are in for a surprise. It turns out that a young man named Lazarus (Brijesh Kakodkar)who had committed suicide because of the misery caused by Jude, has now 'entered' his body. Interspersed with humour, this film is commendably directed by Ramprasad Adpaikar, whose short film This Book Will Change Your Life was screened at Cannes International Film Festival's Short Film Corner. Hanv Tu Tu Hanv is technically well accomplished and is quite possibly the most off-beat film in the history of Konkani cinema!
Enemy? – Given the changing landscape and socio-political scenario of Goa, land seems to be a favourite subject among film-makers.  Enemy?(yes, there's a question mark there) deals with the Enemy Property act, which was passed by the Indian government in 1968, after the India-Pakistan war of 1965. It states that any property owned by a Pakistani national in India can be appropriated by the Indian government. A mother (Meenacshi Martins) and her son (Salil Naik) discover that their ancestral house has been taken over under this act, but at the behest of unscrupulous politicians. There begins their arduous fight to reclaim what rightfully belongs to them. Shot by cinematographer Vikram Almadi (of the famed Marathi film Fandry), Enemy? is another excellent example of how Konkani films are getting technically better.
Home Sweet Home 2–While, by and large, Konkani films don't make much as far as box office collections go, last year's sleeper hit Home Sweet Home was an exception. Directed by the young Swapnil Shetkar, it had an incredibly long run at the multiplex and the story struck a chord with the audiences. John D'Silva (played by the well known tiatrist of the same name) is an NRI who returns home to discover that his ancestral home no longer exists – instead, an apartment building now stands in its place. Along with a taxi driver Raj (Rajdeep Naik), who becomes his good friend, they begin a campaign against the bad guys. The sequel brings them back together, pursuing the same matter,but this time the theme is more political in nature. The rocking chemistry between Raj and John is what makes Home Sweet Home 2 worthwhile.
Nirmon – The original film made in 1965 has a very special place in Goan hearts. The story had even impressed Rajshri Productions, a Hindi film production house, back then and it was remade in Hindi as Taqdeer. The director of the 2015 Konkani remake, Sripad Pai, has worked earlier with Marathi cinema and theatre. The new Nirmon is an attempt to rekindle Goan nostalgia and to entertain newer and younger audiences. The story of Claudia (Anagha Joshi) who presumes her missing husband to be dead and marries his friend reminds of you of the 60's and 70's when such stories were common in Hindi films. Ashley Mendonça has reworked those timeless melodies by Frank Fernand like Claudia and Dol Mhojea Bai that still evoke strong childhood memories. The film also has an impressive sound design.
So grab your popcorn or channas and sit back to enjoy these well produced films. Their themes may deal with loss and alienation, but there is hope and redemption at the end of the line, with good old cheeky Goan humour to keep you in good spirits.
Note: Check your local cinema listings for showings, some of which include English subtitles.