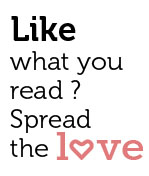 Share
Lobby Image – Novotel Goa Shrem Resort
Novotel Goa Shrem Resort
Novotel a name synonymous with style and luxury finally launches its first resort property in India. North Goa now becomes the address to Novotel Goa Shrem Resort.  Located at a walking distance from Candolim beach and about 45 minutes from the airport, sickness the epicentre of Goa's happening beaches, pill nightlife, and flea markets and cafes now has its own favourite resort as well.
Novotel Goa Shrem Resort promises to deliver an exclusive experience of international hospitality with the right balance of luxury, family spirit and well-being. Each room of this property offers the scenic beauty of Goa which can be experienced from the balconies. Guests can indulge in world class amenities or just soak in the sea view as they relax at Novotel's stylish rooms and suites.
Speaking on the occasion, Mr. Lokesh Sabarwal, VP, Development, Accor India Nepal, Bangladesh and Sri Lanka said, "Accor is a growing brand and with the launch of Novotel Goa Shrem Resort we have entered leisure hospitality space in India. We have found the right partner in Shrem and are looking forward to a rewarding relationship with the launch of this property."
"We are proud to announce the opening of the first Novotel Resort property in the country." said Mr. Manish Dayya, General Manager, Novotel Goa Shrem Resort. "Goa is one of the most sought after tourist destinations by both Indians as well as International tourists and we are here to deliver a holistic experience to our guests comprising of excellent F&B options, Spa experience and lots of fun activities for the children. Keeping in mind the interest of the entire family, we look forward to providing our guests a relaxed and heartfelt family experience!"
The property has 3 food and beverage outlets named The Square, the all-day dining restaurant that serves global cuisines and regional specialities; Deli and the Bar, which offers freshly baked goodies; and the Swim up bar which is a sunken bar that serves health drinks and sea food grills. Other leisure facilities include Spa Service, outdoor swimming pool and an In Balance Gym.
Room Image – Novotel Goa Shrem Resort
Guestrooms and Suites
The guestrooms and suites at Novotel Goa Shrem Resort are designed keeping in mind the comfort of the entire family. All the rooms are made to occupy upto two adults and two children while the suites are large and well designed for unforgettable family moments.  Spending time with family becomes even better as you unwind with your loved ones on the balcony with a scenic view of the beach. The resort also allows you to personalise your stay by joining the Le Club Loyalty Program.
Meetings and Event Spaces
Novotel Goa Shrem Resort promises to make your meetings successful by introducing you to a world of work where innovation meets technology. The Hotel with its expertise in organizing meetings will take care of your personal requirements as our teams work together to ensure that business meetings are a success.  Designed in contemporary design with ergonomic furniture, the meeting facilities are designed to provide efficiency and comfort. The Ballroom consists of a pre function area which makes it ideal for larger conferences and social gatherings. The Ballroom can be divided into two sections and provides 260 square meters of banquet space and 185 square meters of pre function foyer area along with an outdoor area combination. Business travellers can also opt for customised menu options and theme breaks making sure that business meetings are successful and winning. The property also has 20,000 square ft of lawn space for weddings.
Restaurant and Bars
Guests can choose from three food and beverage outlets – The Square, The Deli and the Bar and The Swim Up Bar.
 The Square, is a signature all day dining restaurant that serves global cuisine and regional specialities. The elaborate menu focuses on Asian and European specialities as the 24 hour diner will dish out freshly prepared meals cooked in front of you.
Deli and the Bar, will offer the guests freshly baked goodies and takeways for the guests on the go. Located in the lobby of the hotel and with regular entertainment events planned throughout the year, The Deli and the Bar is the perfect place to unwind over a cup of coffee and delicious cookies.
The Swim Up Bar, offers a selection of health drinks and sea grills as you lap through the outdoor swimming pool.
Spa and Wellness Facilities
Treat your senses to a transcendent atmosphere and impeccable service at the Novotel Goa Shrem Resort spa. Rejuvenate your mind and your soul as the spa allows guests to get away from the daily pressures and transfers them into a world of physical and spiritual wellbeing.