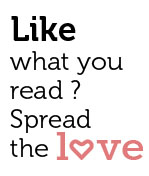 Share
Gieve Patel during an art exhibition
Writer of "On Killing a Tree" Tells All to Goa Streets
The artist and writer Gieve Patel, who visited Goa recently, told Karan Bhagat about the sources of his creative inspiration, how he gets work done and why he loves living in Bombay.
Known to legions of Indian schoolchildren from his Higher Secondary syllabus poem 'On Killing a Tree', Gieve Patel's life bears more than just a passing resemblance with that of Chekov. Like the Russian playwright, he too was a doctor by profession. His writing (and painting) was done alongside 'the day job'. Both their works are full of acutely observed, but warmly depicted, studies of human failings. 'Inscrutable' is a word that could be used to describe either of them. And each displays a strong connection with the land of his ancestry.
Patel was born in Bombay (in 1940), but his father came from Nargol, a Parsi village on the coast of Gujarat. His grandparents (who were large landowners) lived there and the young Patel would often visit them. This region, and the Parsi community in general, feature heavily in his writing.
As an artist, Patel's themes are eclectic. He often produces 'series' of works on selected subjects. Some of these include battered heads, skulls, wells, and clouds. It is hard to see where these motifs come from, but the human body, suffering and nature could be identified as broad categories of interest.
His fondness for writing (poetry as well as plays) and painting began when Patel was still in school. Though he went on to train (and practice) as a doctor, with a strong emphasis on serving the poor, the writing and painting were self-taught.
He recalls being inspired by an exhibition of the artist Akbar Padamsee on display at the Jehangir Art Gallery in Bombay, in his late teens. "It was a revelation", he says. "To feel 'Oh Gosh! A painting can do this [to one]?' Then I met him [Padamsee] and he was very generous; first as a teacher and later as a friend," he recalls.
Over the years, Patel has admired the work of many others. Tyeb Mehta, Bhupen Khakhar, Ghulam Mohammed Sheikh, Atul Dodiya (who presented Patel with a "beautiful" fiberglass skull, that served as a model for some of his paintings) Anju Dodiya and Jitish Kallat are among the names he mentions.
His literary favorites are equally eclectic, and include Shakespeare (especially the sonnets), selected pieces by Wordsworth, Gerard Manley Hopkins and Robert Frost. He also admires the work of Nissim Ezekiel, a friend and fellow Bombayite, who "again, was very generous with critical comments."
I ask Patel what routine he follows to get work done. He outlines in some detail a period in his working day that he considers to be very important. Paraphrasing, this could be called the stage of 'getting into the right frame of mind'.
"For me, the very important thing after I get into my studio is – how to shed everyday life?" he says. "How to get rid of the burden of unpaid bills that are beginning to lower over me threateningly? How to get my mind off the leak in the bathroom and whether or not the cook will come in the next day? It's very important. I think another [different] temperament might be able to take these things in his stride. Someone like Bhupen Khakhar might even, while he is painting, enjoy talking about these things. But I think, for me … it would trivialize the moment. I want to get rid of them [these thoughts].
The way I do it is that I listen to Western Classical music for half an hour or 45 minutes – quietly, doing nothing in particular … just walking around the studio, looking at the unfinished works, and listening partly to the music. And then very often what happens is – during those 45 minutes I come to various decisions on what I have to do with the paintings that day … and most often these decisions are fruitful."
Does he make a 'conscious' decision to resolve problems at that time, or does it just 'happen'? Chuckling, he answers: "Of course I know those 45 minutes are vital [to resolving problems], but one has to 'pretend' that's not the case; that I'm merely enjoying the music. And I don't look too hard at the paintings. I don't tell myself: 'My Gosh, I'm listening to Bach … and what am I going to do on this work?' There has to be a little bit of 'letting things flow by themselves'."
A regular visitor to Goa, Patel has lived in Bombay for most of his life (he always refers to the city as 'Bombay', never 'Mumbai'). How does he reconcile a need for artistic solitude with living in one of the busiest cities in the world? "I like Bombay because it gives me lots of 'elbow room' to do many things… and sometimes to do nothing at all," he says. "It's a wonderful city, you know. People leave you alone if you want to be left alone. And if you want to meet them, they are happy to meet you." On the strength of that reply one shouldn't rate the chances of luring Mr. Patel to these shores anytime soon.