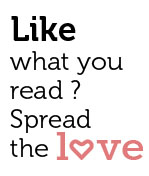 Share
'Sacred Places within You' – George Ooman 2014
Gradation in Tone and Colour
The artist George Oommen has explored many wonderful styles and attitudes at his show that previewed at Sunaparanta on 21st February. Many sources inspire him – a situation, landscape, a figure. However, it's when an image stays with him, its verbal expressions rooted in his mind's eye, that it gets depicted in a vivid colour pallet of synchronized abstraction. Oommen was born in Munnar, Kerala. Some of his inspiration comes from his ancestral house on the tiny island of Mankotta, situated on the Spice Coast of Kerala.
The quintessential light, the glistening mornings and the unending rain are etched in his memory, his journey back in time reflected in his work's empirical reality.
When he was studying at the Delhi School of Architecture, an aunt who was a painter introduced him to the works of the Bengal School artists
Nandalal Bose and Jamini Roy, among others. His studies have also taken him to Harvard University Graduate School of Design and the School of the Museum of Fine Arts at Boston. Inspired by the colours of Mexico, he also joined the Instituto Allende at San Miguel de Allende, Mexico.
He recalls, "I went to Mexico because I had seen the work done there and wanted to take advantage of the turquoise and lemon yellows glistening in the Mexican sun. I painted one painting called 'Choc ', the Mexican rain god, with those colours, but I used sand and sawdust on canvas. The painting took a month to complete. I have been a student all my life", he asserts.
Oommen designed his first studio 24 years ago in a garage of his house in Arlington – a suburb of Boston, Massachusetts. His signature style involves the use of spray guns, with varying size nozzles. Though he says he does not slot him-self to a particular 'style,' a certain drip effect charges his work with vitality. The exemplary light, the panoramic depictions of primordial images of radiant intensity,  the pockets of colours, the reminiscence of sensual worlds all evoke spirituality in the real world.
Vision of Kerala 2013
In the exhibition of about 30 paintings, one in a large format 12' x 6', The 'Visions of Kerala' series is sure to resonate with Goa. Ooman says, "Early morning is my favourite time of day to paint, when the waters are still reflecting the vegetation on the banks."  In fact, some of his paintings have been hung inverted in galleries and printed upside down in publications because these mirrored images appear to be so real.
The Kanjeevaram series is expressed in tonal gradation, gradually transitioning from one colour hue to another, with sophisticated dexterity. Sacred Places Within You is a discussion of colour and light.
"I work in series. Series last with me until the image is resolved, about four to five years, sometimes longer. My paintings over the last decade or so, fall loosely into three categories: a series of large-scale landscapes; a series of small-scale expressionist works called Sacred Places Within You; and my most recent series of miniature paintings."
'Seven Sins' at the Sunaparanta Art Gallery
The specific goal of his art changes with each series, but the general objective is always to transfer the image in his mind to the canvas. The viewer experiences the visual energy that he aims to create through the use of layering of paint, a sliver of luminescent paint making for an unusually dense and dynamic image.
"Layering for me is an important devise," affirms Oommen.
The vertical and horizontal use of colour in the abstracts, the harmony and hues of light and shadow are transformed into a malleable form. The surface resounds with various dimensions, depth, momentum and ethereal humanity, affinity and line. The different planes have delightful visual experiences which overlap fantasies and reality in a meaningful dialogue of life and nature.
Listed in the Who's Who in the World and on the faculty of the Massachusetts Institute of Technology and the Boston Architectural Center, he has exhibited in the U.S., France, Spain, Russia and the metros in India.  This is his first show in Goa, and he's been working on these works for two years. He exhibited in Paris this past December at the Grand Palais, and had a show in Madrid on 22nd February, which he did not attend.
Talking about urbanization changing the façade of Goa, Oommen opines, "I have been trained as an urban designer at Harvard, and issues relating to urbanization in India was part of my thesis. It is going http://www.sgcfa.org/index.phpto be too late for Goa unless there is a political framework to change the rapid destruction. Awareness among the people is the key for change in behaviour."
Goa may be struggling to keep pace with development and urbanization. But there's one aspect of urbanization – a vibrant local arts scene – that is undoubtedly enriched by exhibits like the one from this son of Kerala.
 On exhibit till 7th March art Sunaparanta Goa Centre for the Arts – Althino – Panjim
Tel   :  +91 832 2421311