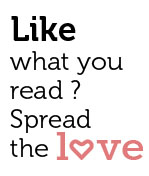 Share
You're Not Alone, Ladies!
Do you get hot flashes? Do you feel moody and irritable without rhyme or reason? Are you in your 40s or 50s, the age that carries special worry for women? Are you still in your prime yet feel fatigued, and pensive half of every month? Girls, listen! It's just menopause. Beauty takes on many forms, and need not diminish with age. Embrace life, appreciate the changes in your body, live well. Goa Streets' psychologist Dr. Charlane Pereira e Rebello tells us more about menopause and why hot flashes need not mean you're not hot.
Though you may not know everything about menopause, here are a few educative facts to smarten up your health database. Menopause is the absence of periods/menses for 12 months at a stretch. There is no single age for the onset of menopause. The average age of menopause is 51 years old; menopause may occur as early as the 30s or as late as the 60s.
The various symptoms of menopause can include abnormal vaginal bleeding, hot flashes, vaginal and urinary symptoms, and mood changes. Treatments are tailor-made for each woman and they're each meant to alleviate uncomfortable symptoms.
But make no mistake. Menopause may mean the end of periods and child bearing, but it's often a new beginning. You are older and more confident. You have lived life, been there and done that. You are comfortable in your own skin, seen it all, and have the scars to prove it. And let's face it. You've gone through menopause and hot flashes, but you're still hot.
There's something special, very special, about an older lady. She is life. She is beauty.
Dr. Ankush, a gynaecologist comments, "Physical symptoms of menopause include: lack of energy, joint soreness, back pain, heart palpitations, breast enlargement and pain, headache, dizziness, dry, itchy skin, thinning, tingling skin, weight gain, urinary incontinence, urinary urgency, heavy night sweats, interrupted sleeping patterns, etc."
A few women are lucky to sail smoothly during what are considered the most challenging times. Shalini, a 52-year-old woman says, "I always had a healthy menstrual cycle. Having got my periods at the age of 13 years, I had a 5-day menses and I got a daughter 2 years after I got married. My periods stopped 3 years back."
She adds, "I still have my uterus unlike many other women who have gone through surgery. Throughout the entire middle age, I had no complaints or visits to doctor or didn't have to be hospitalized."
There are times, dear reader, when menopause can be confused with something very different.
Listen to the tale of Priscilla.
"I am a 43-year-old working woman. I have 3 sons and when my periods stopped 3 months back, I mistook that as a sign of menopause. However, a trip to the gynaecologist proved me wrong. Hurray! I was expecting my fourth child. My husband too was pleasantly surprised."
God bless this lovely couple and their family!
Speaking of lucky couples, listen to what 60-year-old Manelia says about her decision to tie the knot with her long-time sweetheart. "Though I heard many negative comments about my marriage, 'Tem atam kazar zata?' (Is this getting married now?) and 'Ieso piraicher bhurgim koshi zatlim?' (How can she get kids when she is so aged?), I am quite happy with myself and my husband."
Although Manelia might be too old to give birth, she has found a perfect groom in her husband Mcloyd. For years she craved for companionship. And she did just the right thing by taking the plunge. All power to you, girl!
There's no doubt that Menopause, also known as climacteric, entails challenges. Periods become irregular. Hot flashes lasting from 30 seconds to 10 minutes can include shivering, sweating and reddening of the skin. There may be mood changes, or vaginal dryness or sleep troubles.
If you're going through menopause and undergoing unpleasant symptoms, it's important to work out a relief plan with your doctor. But rest assured. It's a natural part of womanhood, and one which you can embrace with a wise, knowing smile.